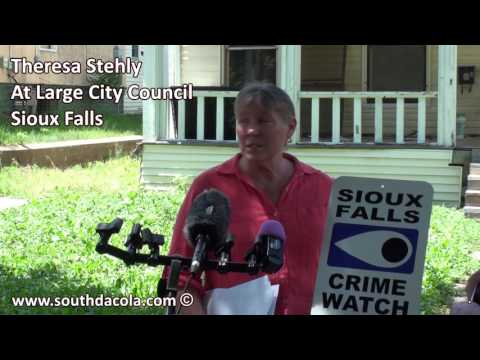 At Large Sioux Falls City Council member Theresa Stehly on the push for more Neighborhood Watch programs prior to the Mayor's questionable bad neighbor presser on June 22, 2016.
Theresa wants to encourage a spirit of kindness, respect and support for all the citizens of Sioux Falls. Expanding the project nice program to a city wide clean-up day would be one step to help all the citizens with tax dollars. Other communities like Fargo and Brookings do it and so can we.
We can work together to foster a helpful loving community for all citizens . The neighborhood watch program has been a fabulous tool for her area for the past 20 years.
Theresa Stehly is out in the community encouraging neighbors to look out for neighbors to help when and where needed.