Rex just doesn't seem to get it, even when it is explained to him in simple terms. Right before the joint Minnehaha County/Sioux Falls City Council meeting, Rex and Commissioner Chair Cindy Heiberger were having a short conversation about public input before the meeting (they were unaware their microphones were hot).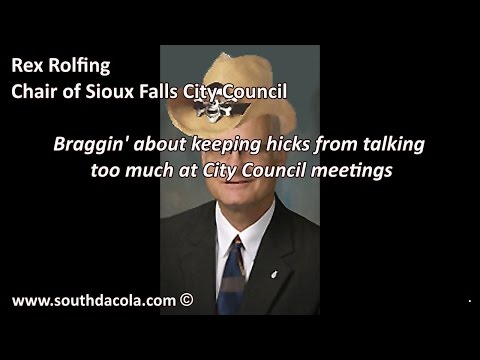 For the most part, well over 50% of public input deals with property and individual rights which could effect them financially and their livelihoods.
Some one really needs to sit councilor Rolfing down and explain to him that in a democracy we are all ruled equally, with no special classes. If developers, pipeline builders and railroads are allowed to talk as long as they want about their projects, Joe Smith should be allowed to talk just as long about his garage expansion. Equality is one thing that makes our country great.