Entries Tagged 'Elections' ↓
"For the ethically challenged, people with integrity are their most dangerous enemy. If you can't be bought off or bullied into submission, they have to destroy you." 
I have been watching behind the scenes since the election, and oh boy, if a blogger could blog about everything.
My friend nailed it above. They worry about me a lot. I appreciate it.
I knew this election would be different, and I knew their would be a lot of butt hurt.
What's that old saying, 'No pain, no gain.'
Fast Forward 22:00. Bruce comes to talk about the failures of the past repeated at last week's ballot counting during the city election.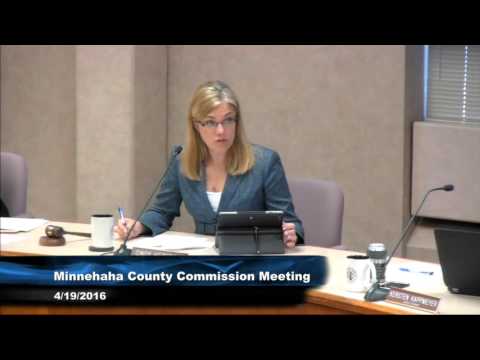 Like the continuation of musical precincts, it seems the way we count votes needs to be decided by a Bingo game;
"I walked into the room and immediately saw the layout and how it was being done and I was like 'is this 2014?'" Danielson said.
Or 1984?
To tell you I am astonished is putting it lightly. Having three candidates I endorsed all win is pretty surprising. I was hoping to get at least 2 of them elected. This is the first time in my blog history all of my candidates won.
Cameraman Bruce and I worked on a strategy that was based on targeting historical voters while betting on a low voter turnout. The planets aligned. And while I can pat myself on the back a little bit, I will admit there were several other factors that made these THREE victorious.
• We had fantastic, experienced, smart, engaged candidates that worked their asses off. Neitzert alone was on full nitro since he announced. It really came down to their amazing campaigning.
• No incumbents in the race.
• The two big winners got Argus endorsements
• Poor strategies by their opponents, which we jokingly called "throwing a lot of spaghetti at the wall"
• We kept a vigilant eye on the city clerk, the county auditor and the SOS office for any mishaps (which there were a few – we will be talking about them in the near future).
I congratulate the candidates that won, and I wish the losers the best of luck in the future. Candidates like Srstka, Fenner, Noble, Dobberpuhl and Warren have tons of potential and should run in the future.
I guess you could say we didn't listen to the NAYSAYERS.
There is more to come as to why the candidate financials were not filed last week. Let's just the city has a whole lotta excuses that don't add up. They may even be in violation of state open records laws.
Expect more on that story in the coming week.
For now, we need to focus on the election. The financials magically started showing up this morning on the city website. Not sure if the city was playing a game of protecting 'certain' candidates financial reports from the media and public, but one of those reports is scattered with donors from the who's who of Sioux Falls. (click to enlarge)
It is also worth noting that former city councilor, De Knudson gave money to any candidate that would oppose my four choices (the anti-Staggers clan).
Other notable oddities;
Tammy Fenner received a donation from Justin Johnson. Not sure if this is the same Mr. Johnson that owns several infamous bars and casinos throughout town and donates to legalizing marijuana attempts, but if it is, I found a self-proclaimed conservative Christian taking money from him a bit 'odd'.
Selberg borrowed a couple of peeps from Paulson's list to butter his bread.
Srstka got a sizable chunk from former Attorney General, Mark Meierhenry. Many people have asked me if Erin is related to judge Srstka, and I am not sure. But she also got a verbal endorsement from retiring circuit judge Pat Riepel on Friday at Dem Forum during announcements.
We will also talk about strategies after Tuesday, and how they matched up. It is pretty clear from viewing the financial reports how the candidates spent their money. After we see the winner's circle Tuesday night, we will know which strategies worked.
I know I have mentioned before the Amendments and voting yes on all except the mayoral term limits. But I want to talk about the importance of voting YES on 'F'. The city of Sioux Falls should not tolerate discrimination on any level. VOTE YES on 'F'!
Congrats to Greg and Theresa;
Theresa Stehly is the best choice to succeed Staggers in the At Large seat on the City Council.

The fact that Stehly has allied with Staggers on several high-profile issues doesn't alone justify this choice. Stehly rises above the two other candidates – John Paulson and Ritch Noble – because of her knowledge of city issues. The benefit of her activism over the years, whether on the Drake Springs Pool or boulevard gardens or snow gates, is that she built a working knowledge of the details of local government.

• • •

We recommend Greg Neitzert as the best candidate in the Northwest District.

In addition to volunteering for the zoning panel, Neitzert was deeply involved in the debate over the rewriting of city zoning regulations, the Shape Places ordinance. In that role, he became one of the most knowledgeable people in the city on issues of growth and development, what smart planning should look like, and how our city should look and feel in the coming decades.

He is the most prepared in this field to step in to help set the path for the City Council and the city.
And ALMOST endorses Steele and Starr;
Selberg's opponent, Manny Steele, is a former state legislator with a long history in state government. This experience doesn't always translate to local politics, however. Steele is an earnest public servant who brings and appropriate level of skepticism to any debate.

• • •

It really comes to a pick between Pat Starr and Tamara Enalls-Fenner. In this case, a Northeast District voter would be well served by either of the top candidates. But that's not how voting works.

Starr, a marketing and advertising professional, has a good suggestion regarding the planned parking ramp on the site of the failed Banks shared use project. Starr suggests holding off building the ramp and moving on to other worthwhile projects around the city to allow time for more ambitious ideas for a key piece of downtown property. It's a useful suggestion that demonstrates his practical approach.