Okay, so this is the whole press conference of the mayor on the RR relocation, but if you (FF: 44:00 – sorry for all the background noise, it settles down a bit) you will get to hear him brag it up with Stu about all the secret meetings.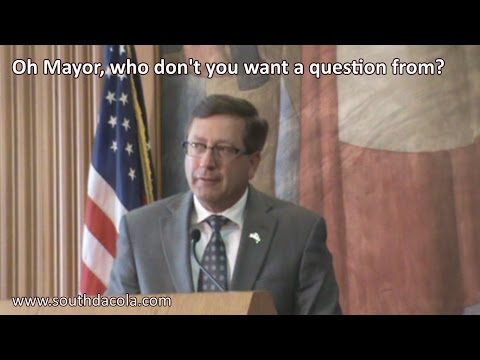 We'll be giving more thoughts on this weird land deal in the near future, like when the city finally lets us see it. Here is the Presser given in Sioux Falls City Hall Commission Chamber on July 22, 2015. It was the usual speeching by a master speecher.
Have you heard the expression "hot mic"? Apparently some people don't know much about it. In our latest video we are given inside scoops on city hall inside scoops from mmm and his press secretary.
If you are going to talk insider stuff, don't do it next to a hot mic…