Entries Tagged 'Media' ↓
Proudly hanging on Detroit's office door
For some strange reason the Argus decided to not post their reporter's essays online, only in a print version last Sunday, so I'm sorry I can't link Joe's entire piece, but can give you tidbits.
He wrote glowingly about public input and the importance of it;
Almost every Tuesday of the year, dozens converge at Carnegie Town Hall to handle the city's business. Some get paid to be there. Some don't.

. . .

Many people fear public speaking including me.  Yet people still come to the various meetings and their passion for their community overrides that fear. They want to be heard.

. . .

"Without debate, without criticism, no administration and no country can succeed – and no republic can survive. That is why the Athenian lawmaker Solon decreed it a crime for any citizen to shrink from controversy." President John F. Kennedy said that to the American Newspaper Publishers Association in 1961.

What happens in our chambers happens across the country in cities large and small. And each time, it's inspiring.

A small board, elected to represent. A mayor, elected to lead.

And residents – taking their own time to understand issues, and using their power as voters and community members to be heard.

As a journalist, I watch it play out every week.

And each time, I'm awed by the courage.
Joe teaches us why public input is so important to a democracy.
Like the children they are, city directors couldn't handle the heat when the alternative press showed up.
On Friday, councilman Kenny Anderson invited Joe Sneve, from the Argus Leader, Bruce (his camera) an I to a closed door conference room media meeting at city hall today. I asked Bruce on Friday if the directors that were invited to be in attendance knew about our invitation, and Bruce asked the same of Kenny, Kenny responded, "It's my meeting."
I was still skeptical, as was proven today when we arrived.
In attendance were councilors Kenny Anderson & Rick Kiley, Joe Sneve, Bruce and I, city directors Tracy Turbak & Sue Quanbeck Etten and project manager Kendra Simonsen and I believe another assistant.
Tracy got things started right by saying he thought the meeting was with Joe (only) to discuss the administration building and he was not going to stay in a meeting where a camera was rolling and the footage could be put on a blog (which surprised me, Turbak just said on SuFuStu he was unaware of my blog). Kenny tried to dissuade him, but he left as well as the other city administration. At this point, I had said nothing.
Kiley agreed to stay, but at this point there really wasn't a meeting without the directors there to ask questions of. I looked at Kiley and said, "I am the alternative press and am no different than Joe Sneve here and I am highly offended, I'm outta here."
Bruce continued to film*, as far as I know, and may have some video of something later on.
The worst part about this is it proves what we have been saying for several years about the lack of transparency in city hall. So what if the camera is rolling, we were just going to ask questions about the administration building. If you have nothing to hide, what's the beef? Or like the indoor pool advocational sessions were you afraid we would have a record of your lies that could be replayed in the future?
Also the disrespect shown towards councilors Anderson** (who is in leadership) and Kiley is atrocious. We know the directors report to the mayor, but they must also work with councilors. No surprise though, because this kind of disrespect has been going on since the Munson days.
And at the end of the day, the irony is that Kenny and Kiley called this meeting to gain support through using the media for the administration building. The administration and his minions don't seem to concerned what the media reports or if we support it. And for the record, I didn't support the building, and after the city directors acted like a bunch of childish brats, they certainly are not getting my support now. As far as I am concerned, they can all work in a damp leaky basement, seems like an appropriate place for people who like to keep secrets.
*Bruce was able to record some of the meeting, and we hope to have it up soon.
**Kenny called and apologized for how I was treated. I told him I did not blame him for the incident.
Oh, this is a good read (DOC); 299786924-City-of-Sioux-Falls-Defendent-Reply-Brief
Which seems like a cock fight between attorneys, the hearing on Monday outta be entertaining;
Second Circuit Court Judge John Pekas is scheduled to hear the case at 1:30 p.m. Monday in the Minnehaha County Courthouse.
No matter where you stand on the law or legal language of these statutes, it all seems irrelevant to me. Any document or settlement produced using tax payer money should be made public. It's not like we are protecting the integrity of a man who shot himself with a 5-foot branch and a rifle in a grove of rural trees, this is about siding that was poorly installed on a building. Who are we protecting?
I also find it even more ironic we are spending MORE tax dollars on private attorneys to keep something a secret. Screw who won the spelling bee here, that should be a red flag enough to tell us something truly needs to be hidden.
(It is amazing it is such a sell out in so many ways, wonder if they will still be able to keep their box seats at the Packer's game?):
From WIKIPEDIA: On January 27, 2016, Media General announced that it had entered into a definitive agreement to be acquired by Nexstar in a deal valued at $17.14 per-share, valuing the company at $4.6 billion plus the assumption of $2.3 billion debt. The combined company will be known as Nexstar Media Group, and own 171 stations, serving an estimated 39% of U.S. households. The company will pay Meredith Corporation (whom Media General had previously proposed a merger with) a termination fee of $60 million, and give Meredith right of first refusal to acquire any broadcast or digital properties that may be divested during the purchase. The deal also includes contingent value rights for Media General shareholders if it sells spectrum from its stations during the FCC's spectrum incentive auction.[24][25]
On January 27, 2016, Nexstar Broadcasting Group announced that it had reached an agreement to acquire Media General, including KELO. This deal will bring KELO-TV under common ownership with ABC affiliate KCAU-TV in Sioux City, Iowa.[8]

With the affiliation with KCAU we will get the regional bowling competitions live on air again? You have to be old to remember these exciting broadcasts with Gene Sherman (KCAU) and Dave Dedrick (KELO) cohosting "The Big Bowl" from Sioux City, Iowa.

Gene Sherman was an excitable guy who was the sports guy for years and gave school kids the guided tours. He showed the behind the scenes cool stuff.
They showed up to the Sioux Falls city council meeting to support open meetings and agenda notification times.
Trust me Pat, I often have that expression while watching these meetings. I wonder what taco shop Cory is thinking about?
Bruce is fresh from speaking on Knobe this past Friday. He will continue the convo about council agenda postings this Monday on Greg's show.
While we are called 'hurtful' and 'meddling' with city business, seems the city's newspaper agrees with our stance, status quo is working just fine;
We all know that deadlines force decisions. Moving the deadline to get on the agenda to Monday will just delay the decisions and actions required to bring the issue to the council in the first place.

As if to illustrate that point, Hogstad told Argus Leader Media that even if the deadline where changed to the 24-hour system that in most cases the agendas will be available on Friday in most cases.

Which begs the question: Where's the problem?
There are no problems, that is why after pressuring them, they are considering leaving it as is, which still permits contracts to be presented as a late as 5 PM on Monday.
This is about a bigger issue, some councilors and the administration trying to eliminate public input. They tried once before and got shut down, they must have short memories.
The rumored plan is that Councilor Rolfing plans to take the council chair position after the election (he is assistant now) and make a concerted effort to eliminate public input, or push it to the end of the meeting or at the 4 PM informational.
Not only do I not forsee that happening, I would like to go back to old form of public input in which the mayor and council actually interact with the public when questions are asked. I would also like to see a different council chair elected, several are gunning for councilor Erickson, who can actually complete full sentences when arguing a point . . . I'm just saying.
This of  course will depend on the next council makeup, which looks promising.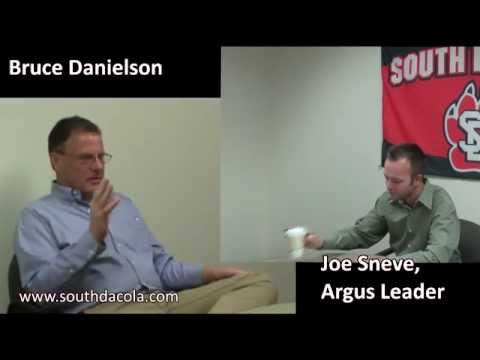 Well, if you haven't figured it out after reading the article, I will tell you at the end of this post.
Over a month ago, Argus city reporter Joe Sneva-spiffiness asked to do a profile article about Bruce. I told Bruce not to do it. I gave him several reasons why I was suspicious of the request, and it had nothing to do with the interviewer, it had to do with his bosses and the other city issues we were working on.
I also told Bruce NOT to do the interview without filming it (in which he did) mostly for his record, but just for reference once the article came out. The Argus allowed it, but asked we don't post it until after the article was released. We hope to have it up sometime tomorrow, and we hope it will give you insight on how an article is researched and what happens to it after the editors get their manipulative hands on it. Like I said, you be the judge. But there are some glaring points;
"Anytime anybody comes in front of the council every week, week after week, and generally points out our inabilities to do our job well," Councilor Greg Jamison said, "it does become somewhat tiring."
As well it should . . . you should be doing your job better. But I won't get into that. The headline itself is misleading, there are plenty of differences between 'Gadflies' and 'Citizen activists'. But what is funny is when you try to call activists derogatory names, that only emboldens them. I actually told Joe that when he interviewed me about Bruce (never made it in the article). Activists want POSITIVE change, and while it may seem like we are bitching and whining, we are actually keeping the pressure on. That is important as an activist. It is also not personal or about individual politicians, it is about the process, the truth, integrity and transparency. I could care less if the mayor gets a haircut every 5-1/2 days, that's his gig, but when working as an elected official he must 'serve'.
Under the comment section of the article online, former Minnehaha county commissioner Bob Kolbe sums it up;
As a person who has served as an elected official I can only comment about those citizens who come to public meetings.
People only care about government when they have an issue on the agenda.
My perspective is that elected people need to value those who are willing to invest their time observing and commenting on meeting issues. It is far to easy to "slide" something into a public meeting and then those elected and the buerocrats will claim "it was a public meeting".
Elected people need to listen, whether they agree or not. If taken to task, that person has a reason and They just may be right. Listening is part of serving.
Buerocrats are buerocrats no matter how you spell it as their purpose is to (serve) make elected people feel good.
Elected people are to serve the electorate with a heavy emphasis on SERVE. When elected people start to believe Their own public relation press releases and/or slighly use the pubilc tax money for their agenda, or reelection it is to take them to task and give them a retirement party!
While Bob probably had a lot of enemies while he 'served' he certainly understands (now) the relationship that should be occurring between elected officials and constituents, but if only councilor Dean Karsky could;
Karsky has been an acquaintance of Danielson's for nearly as long as the neighborhood drama has been going on. He said he became aware of the nasty back and forth between Danielson and his neighbors within days of being appointed to the council in 2011 but he chooses to stay out of the matter.
And doesn't that last line by Dean say it all? He chooses not to serve.
But enough of the article about Bruce, let's talk about the article itself (which I am completely baffled by how many people may have touched this copy before it hit print).
Ehrisman's blog, SouthDaCola.com, where Danielson is sometimes known as "Cameraman Bruce," is their outlet for expressing frustrations with city government.

"We both kind of take this as a hobby," Ehrisman said.
I did say that, and I will give Joe credit for printing that quote correctly. But I do believe I informed him that we take our citizen activism seriously, and when I use the word 'hobby' I mean it is something I do on my own time because it is important to me and others. I don't do it for pay, I don't take it lightly and I certainly don't do it to hurt people (elected officials) personally. I do it because I feel I should, and I believe Bruce does it for those reasons also. If we are productive, progressive and create some laughs in the process, so be it. Laughing at ourselves and the process alleviates hate, which is only counterproductive to change. Some people have a problem with cynicism and sarcasm, but once you embrace it, you won't jump off buildings in distress or gun down kids in a school. We must learn that identifying something as bad, only creates solutions and makes us better.
So as I asked at the beginning, "What's missing from this article about Cameraman Bruce?" There are only three people quoted in the article, and those quotes were framed around negativity towards Bruce (even mine). You would think after an hour and 45 minute interview with Bruce, there would be at least one quote from him. There wasn't. Zilch.
That should tell us all we need to know about the integrity of the column.
I had a good chuckle while watching this preview. If Jill Johnson solves this 'supposed' crime at Tuthill Park, I guess we will all be eating crow for Thanksgiving this year. It think her story will probably just be a bag of excuses from the SFPD, I guess someone has to deliver the pathetic outcome, while the rest of us just giggle.
Gobble, Gobble!
Which got me thinking about the new and improved investigative reporter at Stormland TV, Angela. Angela is a nice lady and all, but she ain't NO sociopath (we will get to that in a moment). A former national high profile journalist sent this to me today referring to the current state of journalism;
"Do you want to know what kind of person makes the best reporter? I'll tell you. A borderline sociopath. Someone smart, inquisitive, stubborn, disorganized, chaotic, and in a perpetual state of simmering rage at the failings of the world. Once upon a time you saw people like this in every newsroom in the country. They often had chaotic personal lives and they died early of cirrhosis or a heart attack. But they were tough, angry SOBs and they produced great stories.
Do you want to know what kind of people get promoted and succeed in the modern news organization? Social climbers. Networkers. People who are gregarious, who "buy in" to the dominant consensus, who go along to get along and don't ask too many really awkward questions. They are flexible, well-organized, and happy with life.
And it shows."