Had a little fun today with this sign. Last tally on signatures is well over 1,500. There will be a booth at the Benson's Flea Market next Saturday to sign the petition. There will also be some educational materials on how they work.
Someone should tell the mayor he doesn't have to work on Sundays.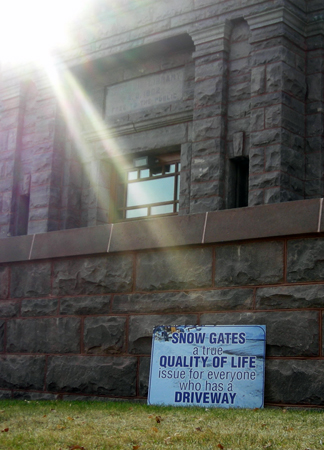 It seems the Almighty even thinks snowgates are a good idea. (I did not photoshop this, in fact it was an accidental shot).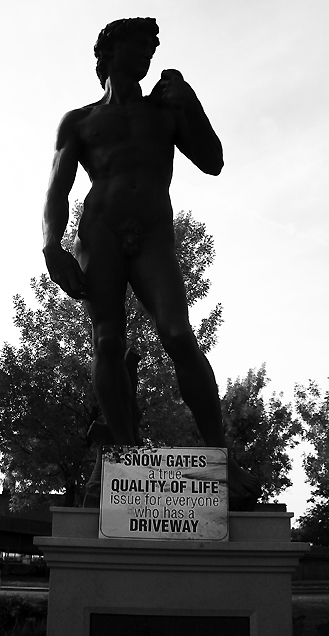 It's always good to have David on your side.