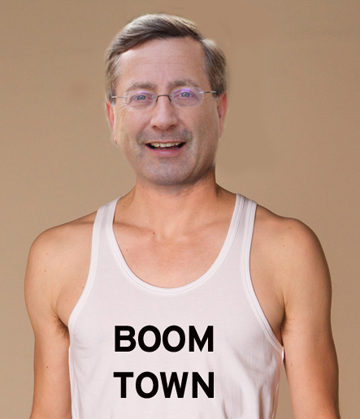 Not sure if any of this will come to fruition, but I will try my best to see some of the things through. We may have to wait for 2018 before some of these goals can be achieved (also feel free to add any of your ideas to the comments section);
• End Mike Huether's political career. Trust me, I would be just fine with him resigning early from being our mayor, but since that is probably not going to happen, making his last term as lame as possible would be just fine. Hopefully, this will quell any ideas he may have for higher office.
• The SD Supreme Court rules in favor of the Argus Leader for the Events Center siding settlement to go public.
• Eventually getting most of the city's committee meetings recorded, either audio or visual or both and posted on the city website.
• END the debate on public input and leave it as is if not more open.
• The NEW internal auditor ends the cozy relationship with the mayor's administration and becomes truly independent (I'll have more on this in the future).
• Expose the mis-management of the Washington Pavilion over the years.
• Get the city attorney to resign and have the council appoint someone who also works with them.
• End the bullying of the Sioux Falls City Council Leadership and Appoint Erickson as the next Chair.
• Expose the Mayor's private development investments – if there is any.
• Get recreational & agricultural marijuana on the ballot.
• Create an independent Ethics Commission in Pierre.
• Reduce violent crime rates in Sioux Falls and the state.
• Embrace diversity in cultures and the LBGTQ community.
• Rebuild the SD Democratic Party by cleaning house.
• Make Project TRIM a public service.
• Either gift or contract for deed the old ice center property to the Glory House so they can expand affordable housing for ex-cons.
• Update DaCola with more vids and better connectivity.