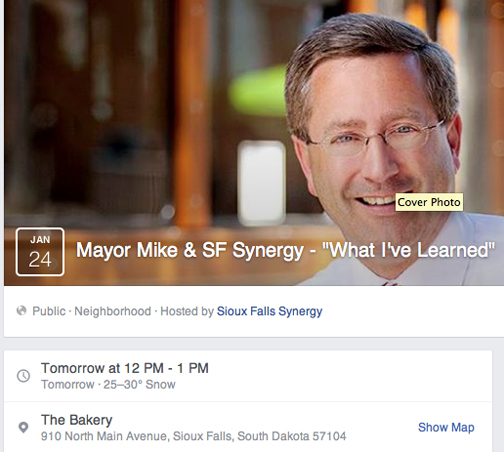 Bring a bag lunch and listen to Mayor Mike Huether talk about the things he has learned while he has been the leader of Sioux Falls. He will update us about what is happening in the city, his goals for his remaining time in office, and leave it open for some Q&A time so we can ask anything we want to know about the city's latest developments!
Make sure to RSVP to save your spot at this great event!
I wonder if CityLink will be hauling their cameras to the event? Wonder what that will cost? Be curious to hear 'What he learned' It certainly hasn't been open government.