Finally the chart I have been waiting for. I found it in the back of a booklet handed out at the EC Campus Book Club meeting today (click on image to enlarge);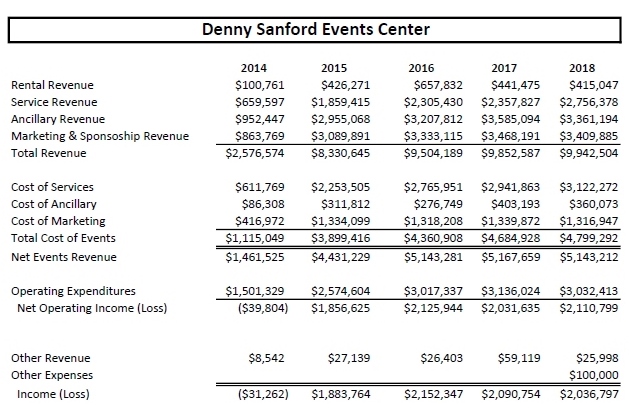 In fact, if you look at the numbers closely you will see that the Denty actually would have a $1 Million year loss if it were not for sponsorships. Add the almost $10 Million a year in mortgage payments then you figure out why we are dodging potholes.
I also wonder if the city survey ever asks if people attend events at the Denty, or Pavilion, Orpheum, Arena, MAC, etc.? I would be curious just what percentage of Sioux Falls residents attend events.