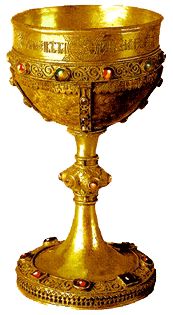 After we found out yesterday that Jason was actually driving in the shoulder of the road (almost in the ditch) when he hit Mr. Boever, we were quickly told he was distracted by something, but no one can say what. Speculation is he may have fallen asleep, could have been speeding and lost control, or even worse texting and driving. Some have argued that NOT all distracted driving is the fault of the driver and could be considered an unfortunate accident. The right wing spin machine (which has been famous at protecting Republican office holders who don't seem to have regard for traffic laws) have been arguing that maybe Jason's distraction wasn't his fault.
Highway Patrol Officer, Donald Killsadeer said there are some distinct possibilities, "Once we had a Republican legislator from out in the NW part of the state that had to swerve off the road due to a group of leprechauns crossing the road. We never found them, but he's a Republican legislator, so we took his word for it."
Those that are close to Ravnsborg are telling us that after he left the Lincoln Day Dinner that night that before he got to Highmore he saw a bright light in the road and stopped. Right there in the center of the road was an angel holding the Holy Grail. The angel told Jason to take it to Pierre and give it to Noem.
Close friend, Clyde Smorgesborg told us, "Jason didn't want to leave it out of his site, so he placed it on the dashboard. While he was rounding the turn in Highmore the Grail fell to the floor, as Jason was reaching to grab it he went off the road and hit Boever."
Hmm, seems plausible, but we were suspicious of one thing about Jason's alibi. Why was he bringing the Holy Grail to Noem?
Smorgesborg explains, "Oh, that's easy, Jesus Christ sent it down from Heaven to give to Noem to protect her on the campaign trail for Donald Trump. There's a lot of crazies out there, and they all seem to gather at Trump rallies."
So it looks like Jason (like most Republicans in our state) has Jesus on his side.
Case closed.