Entries Tagged 'Parody' ↓
February 27th, 2021 — Cartoon, Humor, Janklow, Jason Ravnsborg, Parody
January 5th, 2021 — 1st Amendment, Humor, Mayor TenHaken, Media, Open Government, Open Meetings, Parody
When I have written parodies in the past, I have been warned by friends to be careful how I label them so people know for sure that it is a parody. I didn't find a disclaimer on their latest article;
For dealing with such unprecedented problems all at once, Mayor Paul TenHaken is KELO.com News' "Person of the Year for 2020."
Boy, nothing like a good laugh right away in the morning. I am curious who with the news team at KELO decided this was a good choice (names please) and who were Paul's competitors? Not sure, but they tell us why he was named (by unnamed folks) beating out (unnamed) competitors;
Sioux Falls mayors had faced civil unrest before. Sioux Falls mayors had faced great economic uncertainty. And Sioux Falls mayors had faced a pandemic. But none of them faced all three difficult situations at the same time in the same year. Under his watch, Mayor TenHaken navigated the city through the politics of the coronavirus, which also caused a bump in the city's usually robust economy. And he had to quell a property damaging riot that sprang from a peaceful rally in response to the murder of George Floyd in Minneapolis.
First, I will state the obvious, you know I would not agree, but secondly, It kind of sounds like issues he should be dealing with as part of a job HE wanted. Notice they never mention the several times he said he was 'sick of it' and 'didn't sign up this'. Strangely they left that out of their nomination.
But let's break down what they said;
• Economy. I may sound old fashioned but the mayor's job, per the charter, is to be the City Manager. He basically runs the day to day operations of the city and manages the city employees. That's all he does (or should I say his Chief of Staff). He has very little control over the overall private economy of the city. Mind you, he could have had a major impact, he could have found an early strategy to make sure places like the packing plant and nursing homes were operating safely. He did not, which brings us to the next item.
• Covid. Sure, Paul has taken some measures over the past couple of months with pressure from business owners, citizens, medical professionals and the city council but it was too late. For the first 6-7 months this was raging in Sioux Falls he hid under his desk and took the Noem/Trump view of the virus, if we just ignore it, it will go away. While he has lead better then Noem, that leadership surely wasn't trophy worthy.
• Civil unrest. During the riot(?) at the mall (where some middle schoolers were throwing rocks) Paul was in a bunker somewhere in a city building watching it play out on a large screen TV. While I am glad that this incident did not result in massive property damage and injuries or death, I'm not sure having the National Guard on your speed dial makes you a champion of quelling civil unrest. I was in the march earlier in the day, and later watched livestreamed on FB. It was peaceful, all over town. The lights went down and some latch key kids got bored and made a rather peaceful protest look bad. If anyone should be commended it should be the people who stood in front of the officers to protect them from rocks.
Has Paul done some good things? Sure, his administration has pushed for treating the city employees better (part of his job) and he has been a big public advocate for mentorship and health and wellbeing. But I'm sure the above mentioned stuff was a bit of a stretch.
The thing that concerns me the most about Paul and his supposed leadership is his blatant disregard for open and transparent government and his efforts in the dark rooms at city hall to totally dismantle what little is left. Is it some kind of a sick joke that the media would pick someone for this honor that HATES open government? I'm not laughing anymore.
June 20th, 2020 — Corona Virus, Humor, Parody
In a recent national medical study funded by a local government agency they found some startling results; public employees who work as librarians, lifeguards, city directors and managers have very poor immune systems. So poor, the common cold could knock they out for months, even have life-threatening results.
Dr. Bowlshyt who assisted with the study said, "We kept wondering why everyone else in the private sector was going back to work, and managing Covid infections just fine except this group of the workforce. Heck even firefighters, public works employees and police were having low cases."
For a long time here in our own city and across the country there seemed to be a reluctance to open public libraries, swimming pools and local government offices, now we know why.
"Some have argued that this group may be arrogant, or paranoid for not going back to work like everyone else, like they are some special class of people. But that may not be the case," continued Dr. Bowlshyt, "While we did find a high level of anxiety and paranoia with this group, we chalked it up to being public employees. But what we found in our medical study is that not only do some of them lack a backbone (said in a sarcastic tone) but they virtually have NO immune system either."
This may explain why our city and many other cities refuse to send these people back to work. They may have had this medical data all along.
Economist Darrell Dewnuthin also weighed in on the economic side of paying these people while they 'Joe Biden' it in their basements, "Well, in reality, does this sector of people really work anyway? Have we noticed any change to the functionality of our cities while this sector of people have been absent? None to report. Cities have actually been saving money because they don't have these facilities open."
The only difference is that the taxpayers are still paying the wages and benefits associated with this group of people while they essentially 'work' from home. But it's kind of hard to check out a book, swim in a pool or get a building permit from places that are closed. So what really have they been working on the past several months?
Local citizen advocate Pam Tanga thinks she knows the answer to that question, "What they have been doing before Covid hit. NOT MUCH!"
June 7th, 2020 — Cartoon, Humor, Mayor TenHaken, Parody, Sioux Falls
February 8th, 2020 — Parody, Satire, Sioux Falls, South Dakotans, State Legislature
I spoke with the legislator last night about his proposal, and at this point he wants to remain anonymous, but promises me that he will have several sponsors for the bill.
The bill, if passed would implement a law that requires all current and new legislators to undergo a mental health evaluation and IQ test. They will also have to take a UA (drug test) and undergo an addiction screening.
I asked Legislator 'X' why he is proposing this.
"Well, do you need to ask? Every year we are faced with more ridiculous bills, in this year alone there has been bills introduced that would limit surrogacy, limit transgender treatment, allows people to avoid vaccinations for their children, and take taxes off of guns and ammo (instead of food)."
I reminded him of what Hunter S. Thompson once said about that, why would people want to hoard food for an apocalypse? You want to hoard guns, because the people with the guns will have the food.
After a brief chuckle from Rep. 'X' he continues, "Many times these laws are unconstitutional and that costs taxpayers money to fight them in court, which brings us to HB 1004 which would allow the legislative body to 'employ legal counsel other than the attorney general…to represent the Legislature in any court of this state or the United States.' In other words more kooky right wing groups interfering in our court system."
So what do these bills this have to do with the mental health evaluation?
"Because the legislators that are proposing this crap are batsh*t crazy!", exclaimed Rep. 'X' "They are either crazy, stupid or on drugs, and this bill addressed them all."
Well you cannot argue with that.
So what are the repercussions if they fail one or more of the tests?
"If they are newly elected, they will be ineligible to serve to begin with, if they are already serving, they will be removed. In both situations they will also have to pay for the testing."
I asked him how many legislators he suspects that will leave us with and Rep. 'X' said this, "A handful, and they will probably all be Democrats."
So what would happen after this mass exodus of crazy folks? He said the first thing that would happen is we would have to increase the funding to the state hospital 'significantly' and secondly we would have to have a second emergency election to fill those seats. Rep 'X' is not certain how that would work, but he said in order to make the legislature viable we would probably have to leave 'Republicans off the ballot' in the emergency election.
Some have argued with Rep 'X' that this proposal is crazy and goes against personal choice of the electorate. "Yes, it does go against 'personal choice' and this may be why they just might support it", says Rep 'X'. "Because if the state legislature in South Dakota is good one thing, it's taking away your personal choices."
A majority of both houses just may be 'crazy' enough to support it.
*This piece is satire and only meant to inflame the nutty right wingers in Pierre.
January 18th, 2020 — Parody
September 23rd, 2018 — Parody, Satire, Sioux Falls
Well, we should have seen this coming. For years people have suspected we would change our name to Stanferd Falls because of all the dirty money Zillionaire B. Danny Stanferd has given to the city.
CEO of Stanferd Health Systems, Kelsey Krabbypants, said, "We really never liked the 'feel' of Stanferd Falls, but with the Stanferd International Golf tournament in Sioux Falls for the next 5 years and the cool sounding name of International Falls, MN, we thought Stanferd International Falls had a nice ring to it."
Some are wondering how this name change got thru the mayor's office and city council without any public hearings. Krabbypants remarked, "Oh, the city council? Uh, they really don't have any power and with all the kooks that come to public input at the meeting we decided to go straight to the top. Since we found it so easy to pay off virtually all of our local media, throwing some money at the Mayor was a snap. Besides, not sure if he even knew about the executive order since his COS staff signed it, like most of his executive orders."
We also asked Kelsey how we would pay for the signage changes since the cost could be in the millions. "That's simple, we will just have to do a bunch of unnecessary tests on medicare patients over the next few years to cover it."
Welcome to Stanferd International Falls!
September 12th, 2018 — Parody, Satire, School Funding, SF School District, Sioux Falls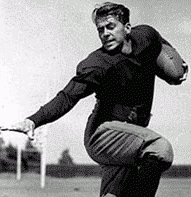 Of course we have to wait and see if the bond issue passes on Tuesday, but a group of local businessmen may already be planning to propose it be named after the Gipper.
Of course, many have been proposing Jefferson, but in reality it can be named after any president.
Last week I overheard a group 'upper crust' businessmen enjoying a cocktail at Minerva's bar discussing the push to name it after Reagan.
"Makes sense doesn't it?" One of them says, "What could be more fitting? I mean, Reagan stuck it to the middle and lower middle class during his presidency that has had lasting economic impact over the past 38 years widening the gap between rich and poor."
"Not sure I understand?" says one of his friends
He replies, "Well the bond itself will burden those same people for up to 30 years. And who can forget sticking it to the elderly on fixed incomes?"
A third guy chimes in, "Sounds verrrryyyy Reagan-ness to me. Here's a cheer to Ronald Regan High School!"
*While this is a parody, don't be surprised if someone actually proposes it.
August 1st, 2018 — Parody, Satire, Sioux Falls
The Great Plains Zoo recently held a competition to name the new junior Alpacas. While there was many submissions we were surprised by the winning names.
One parent whose 7 year old child submitted cried for days, "While my little angel loves butter, once I explained what 'Fugly' meant she just started bawling."
One parent said, "So now we are going to let thug rappers submit names? The GPZ is going to H*ll"
We were curious why the zoo chose these controversial names when so many kids submitted more suitable names. Public Policy Director for the Zoo, Geoffrey P. Flamingo said, "Sure, we had cute names like 'Ice Cream' and 'Root Beer' and even 'Diaper Dance' but the staff who has to look at these two every day felt we needed something more appropriate. I mean, just look at them! They are a cross between a hornless goat and a goose. And even when they are attempting to be cute, they sneeze boogers everywhere."
While I was taken back by the cruelness of the names, there was also a part of me that noticed they had this 'I wish I was still in Peru' look about them.
Maybe the new names will bring them more charity?
July 28th, 2018 — Parody, Patrick Lalley, Satire, SF City Council, Sioux Falls