Entries Tagged 'Patrick Lalley' ↓
Patrick Lalley started a new podcast this week! Good to see you back Pat!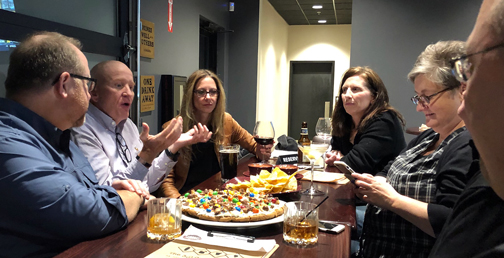 Celebrating Pat's gig on the radio. It was great seeing old friends tonight going back to those delicate times of Tempest. BTW, the service at JJ's was fantastic!
I will be on Pat's show for the last time at 4:30 today. KSOO AM 1000. Hopefully I can keep it clean. LOL.
Next week is Pat's last on KSOO AM 1000.
Before the speculation begins, Pat left on his own accord to start a new full-time job.
I'm saddened by this. While his first few weeks were a bit shaky, I really felt he grew into the new position. He was truly an independent voice in SF political radio. There was only one other local political show, and it, well, sucks. Same old RUSH talking points and the same half-dozen callers telling us how we need to be wing-nuts or we are going to Hell.
I hope KSOO replaces Pat with a similar independent moderate. And if they do, please change the time to 4-6 PM so we don't have to wait for the Twins games to be over with.
Pat talks about the topics at the beginning of his show.
We have been reviewing the documents and coming to some conclusions on the election.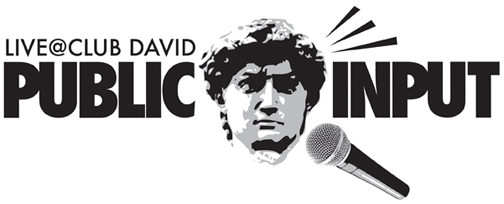 So for the month of August we will be trying out a new thing at Club David. Patrick Lalley, Matt Staab and I will be doing live commentary to a live stream of the city council meetings at Club David. More details to come, but we hope to have the first event August 7th.
She will be on around 4ish, Information 1000 KSOO. Listen LIVE.
Lalley has invited me on today, KSOO 1000 AM. I have a pretty good idea what we will be talking about. Replay HERE.
Councilor Stehly to be on Lalley at 3:45 Monday to speak about the effort to shove the citizens to the back of the "Public Input Bus."
Not sure what I will be talking about, probably the upcoming primary. REPLAY.