Entries Tagged 'Transportation' ↓
June 23rd, 2015 — SF City Council, Sioux Falls, Transportation
(Wed) 11:00am, 10th & Dakota
As I understand it, the Press Conference will be conducted by the City Council.
June 20th, 2015 — Downtown Sioux Falls, SF City Council, Sioux Falls, Transportation
Image: KSFY screenshot
The kickoff is from 11 AM – 1 PM at EmBe downtown Sioux Falls today (Saturday).
(I also noticed that KSFY used a photo of the kids with the mayor in the story. A reminder that this is the 2nd or 3rd resolution that the mayor has refused to sign, which delayed the FREE ridership by one week. He deserves ZERO credit for this program being implemented. ZERO!)
June 16th, 2015 — SF City Council, Sioux Falls, Transportation
I got word this morning from a city official that SAM is already giving out FREE bus passes to youth (so they can avoid refunds after the 26th). The system will work identical to the dog tag youth had to buy in the past, and no city ordinances will have to change in reference to riding with a parent or being disciplined (revoking your pass) for unruly behavior. Seems this has gone smoother then we thought (except for the week delay due to our pouting mayor). I would like to thank the city council for making this service available and DOING THEIR DUE DILIGENCE!
Go get your passes today and explore our great city!
June 14th, 2015 — SF City Council, Sioux Falls, Transportation
June 4th, 2015 — Cartoon, Mayor Hubris, Mayor Subprime Mike Huether, Mike Huether, Transportation
June 4th, 2015 — Mayor Hubris, Mayor Subprime Mike Huether, Mike Huether, Sioux Falls, Transportation
However, he did not VETO the resolution, so that means it will go in affect a week later on June 26. There could be some complications though. The administration still has to come up with a plan on how to administer it, so they could make it very convoluted so it is hard to use. The council has suggested making it very simple.
-You put an age limit on it that you can ride by yourself
-A parent or guardian must sign a waiver to get the dog tag making them aware you have the pass
-You get a dog tag that is similar to what the Augie students use
-When you get on the bus with the special tag, the bus driver simply presses a button saying you are part of the youth ridership program.
Someone asked me if they don't have the tag or lost it if they could still get the ride. A friend suggested to me that maybe they could use a password to the driver to get the free ride, something like 'My Man Mike' 🙂
Hopefully the transit administration will be cooperative and not turn it into a big hassle to get the passes.
Somebody mentioned to me the other day that perhaps this was looked at as a handout to the kids. I don't look at it that way at all, besides the economic impact factor, adult parents as well as kids pay sales taxes on everything they purchase in our city, so while they may not be paying for the ride up front, they are still contributing to the tax base that funds the transit system. It's no different than using our bike trails for free as far as I am concerned.
UPDATE: Joe Sneve with the Argus Leader weighs in with some priceless comments from Huether;
Huether said withholding his signature came down to the manner in which it was passed.

" I do believe the resolution has some merit. It was the process, the rush and the lack of prudent due diligence that I could not defend nor support," he said.
This coming from the guy that has ram-rodded every project he was for, like the indoor aquatic center that has to be built with cash because no bonding company will give a bond for a building being built on land with a quit claim deed. Let's talk 'Due Dilligence'.
Offering rides free of charge to a select group, Turbak added, wouldn't help convince potential riders that public transit is worth the cost of bus fare.

"People don't place a value on what they don't have to pay for," Turbak said last week.
Yeah Tracy, everyone in Sioux Falls HATES our free parks and bike trail 🙁
"The city and Sioux Area Metro are now diligently working to determine the safety and liability risks, expense and operational concerns, customer service and value considerations, the policy, the process and so much more," Huether said. "We will scramble and get it done. However, businesses, nonprofits and families are not successful with a fire, aim, ready approach and government is absolutely no different."
Hypocrisy in the HIGHEST order. Everything Huether has accomplished was through that very approach.
January 2nd, 2015 — Transportation, Travel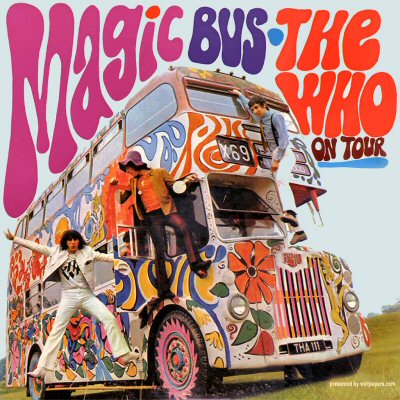 While the city of Sioux Falls had to put together a task force to figure out our transit system (and ultimately making cuts) a Senior Citizen in Hartford, SD went the other direction;
At first, Sturdevant ran into many road blocks.

"I called Pierre, the social services, and I called different places and I called places that had buses and I was getting no place," Sturdevant said.

But the persistent Sturdevant didn't slow down.  With the help of the City of Hartford along with area non-profit agencies and businesses, she helped secure grant money that will pay for a ten seat bus that will begin picking up passengers of all ages next week.

"This way, you can pick up the phone and call and say hey, I'd like to go to Dollar General tomorrow, or I'd like to go to the grocery store tomorrow, and so they'll come and pick you up right at your door," Sturdevant said.

Public transportation is an important vehicle that keeps seniors from becoming isolated from others in the community.

"Over and over again, AARP research shows overwhelmingly that people just want to stay in their homes and their communities as they age and transportation is really key to doing so, especially when you get into rural areas where people are maybe having to drive long distances either to get to the grocery store, or to a doctor's appointment, Cathy McLeer of AARP South Dakota said.
Bravo to Ellie for first off, thinking of her community and being active in it, even at 78 years old. But I will have to also congratulate her on not giving up on her mission. So while Sioux Falls is offering only one solution to Paratransit, a solution that long term helps no one, Hartford figures out their transit needs, and they did it using one concerned citizen instead of a bunch of beureaucrats.
September 10th, 2014 — Sioux Falls, Transportation
Just for clarification, Augustana is paying $1000 up front for the service;
The college has agreed to spend up to $1,000 this semester, which equates to 1,000 individual bus rides.
The irony is that our mayor has pushed for higher rates on paratransit and fixed routes. These higher rates affect the working poor mostly. Yet the city decides to team up with Mike's best buddy, Rob Oliver, to give free rides to private university students. Why not include the University Center and SE Tech?
First we give Augustana a cut rate on using the Arena for basketball and now we are giving the students free rides. Even with the $1000 buy in, taxpayers will still be subsidizing these rides.
I wonder if the bus stop in front of Augie will be next to the Huether Tennis Courts?
February 24th, 2014 — SFPD, Sioux Falls, Transportation, Walfart
While the rumor mills continue (mostly due to the Mayor using it as a campaign issue) that downtown is unsafe, where have most of the vehicle related fatalities and injuries occurred in this town?
The man responsible for a fiery crash on Friday afternoon is facing several charges. Police say 23-year-old Adam Lind is charged with reckless driving, no proof of insurance, driving with a revoked and suspended license and driving an unlicensed vehicle. Lind was driving his 2001 Corvette Z06 on 57th Street Friday when he crashed into another vehicle, hit a traffic light and fence, before the car caught fire.
Most of these accidents occur on the outer parts of the city, south of 41st, including many pedestrians and bicyclists being injured or killed. Maybe instead of worrying about homeless people trying on clothes at the Man Code to warm themselves, we need to focus on more traffic safety on the Southside. But hey, there won't be any issues with traffic at a new SE Walmart and even there is and a couple of kids get run over walking home from school, at least we created 250 jobs!
December 5th, 2013 — Sioux Falls, Transportation
Not sure if this is precedence or not, but I am trying to recall any individual business that has gotten it's own traffic light entrance or a similar traffic advantage paid for by taxpayers?
The last I can recall is the McDonalds at 41st & Minnesota getting their own turn lane off of Minnesota Ave.
I wonder what the rule/law is with spacing between controlled intersections? Is there enough space between 41st and 49th to justify another traffic light?
The irony in all this is how the city has actually harmed a lot of private retail businesses throughout the city by putting in mediums so you can't make a left turn into them from the right side of the street.
I wonder if a sizable donation to the Ice Plex may have something to do with it. Just curious.