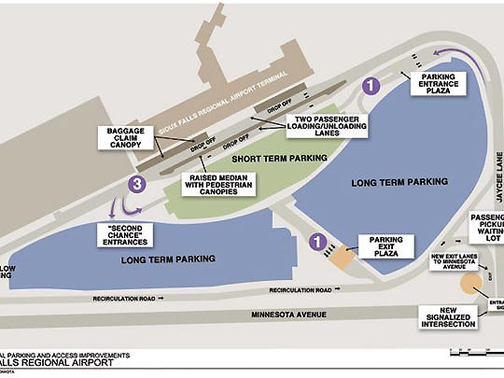 As I posted about in 2017, the airport is building a fiscally responsible structure that maximized their parking needs at a fair price. But here is the real kick in the shorts;
But that's not a long-term solution, so the Sioux Falls Airport Authority, the governmental entity that oversees the airport, has been saving for a permanent fix.
Did you catch that word 'SAVING'. Maybe our city leaders could learn something about saving for projects, or at least completing them as planned. Not possible, that takes GUTS.