So I have been asking, but for some reason NO ONE would answer the direct question, "Who initially signed off on Arc of Dreams?"
I will say it again, I support the project, and by NO MEANS do I have a problem with Huether signing off on a temporary easement. So why all the secrecy? Why not just say that the mayor signed off on a temp easement? Even the email I got from a city director didn't outline this.
I don't know why this administration HATES transparency so much. This is Item#58, Resolution.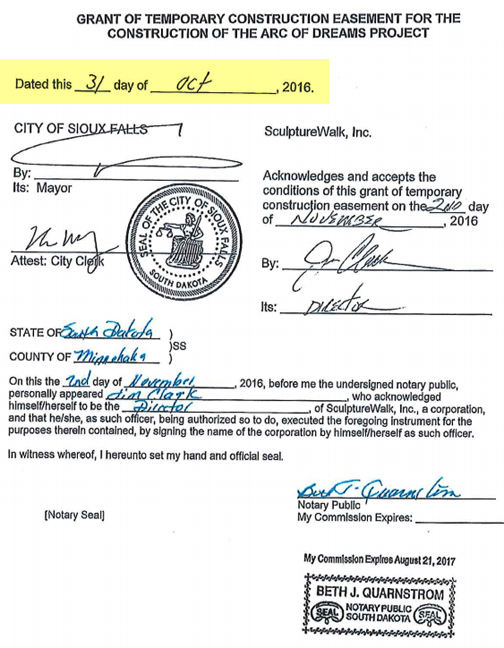 FULL DOC: temp-ease