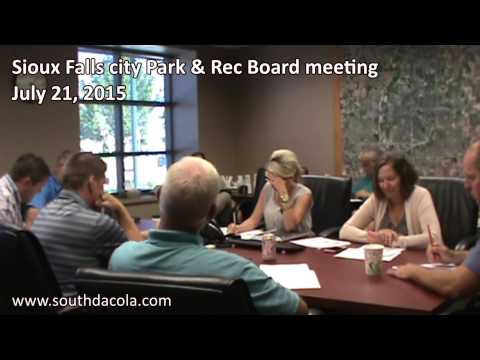 The Sioux Falls Park Board kinda met on July 21, 2015 in a very small meeting room in the headquarters building. Not only is it hard for the public to find these meetings but apparently the board members have problems driving down to them. Five of the members called in to join them. We guess it's alright but it would have been better is it was televised on CityLink and internet so all could really join in.

Cameraman Bruce was able to get a very clear and concise answer from the board concerning the proposed pool rate hikes. "Let's park the decision with the City Council and get it out of here!" (FF: 7:00 )

So it's up to the Council to make the final rate decisions. If you want to make a difference you have to show-up. If you want to be part of the solution you have to be there. If you want to change bad policy you have to use your voice and body to show your election officials you want answers.