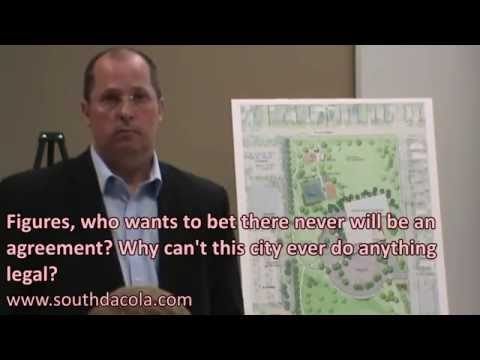 The Spellerberg Quit Claim Deed issue rose again during the aquatics presentation on March 23, 2015. This meeting could have taken place in 2012 with little changes. The city continues to dismiss the need to find out from the VA if they see any legal issues to once again breaking the rules governing the Quit Claim sale of the 1950's.
To some this is no big deal and it might be just that. The problem is this, if the City continues to break the sale contract as they did with the retention ponds, the VA could demand the property back.
Anyone dealing with real estate law knows this simple fact, if a clause is written into a Quit Claim Deed, the clause can be exercised at a later date. It is so simple. It is so straight forward. In order for the city to retain "ownership" of the land, it has to follow the contract. It does not matter how old the contract is. The contract could have been written in 1650 and it would still be valid today.
Just calling an office and having a friendly chat with the janitor or today's chief lawyer does not equal a signed written contract giving full ownership of the property. As of today, the VA still controls the land, the City is given the right to use it within murky guidelines.
Watch the Entire meeting below;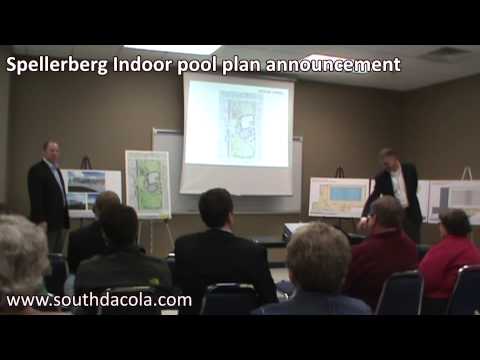 Other issues with the site
As I was attending the end of the meeting last night, I noticed quite a few supporters of the pool actually had some good concerns. Will there be enough parking (204 spots) when meets are held at the location? Why isn't there a designated turn lane going into the facility? Why isn't there a road connecting the VA and Pool parking lot (just sidewalks – which further proves the 'communications' with the VA are questionable at best). I also wondered why we need bleacher seating for 500 people? I thought this facility was to be used by everyone? Not just the swim teams? Why is the recreational pool so shallow at the deep end (3.5 feet)? It was pretty obvious from listening to supporters of the pool that they now feel they were left out of the process in planning this facility.
Of course, this cynic is not surprised. The city is in full ram-rod mode with $24 million dollars of our money, who cares about the VA or what the public thinks.