Hanging with Janoct at Jazzfest, he never missed one.
Campaign Material
Photo of Janoct I took at Black Sheep Coffee
Facebook Image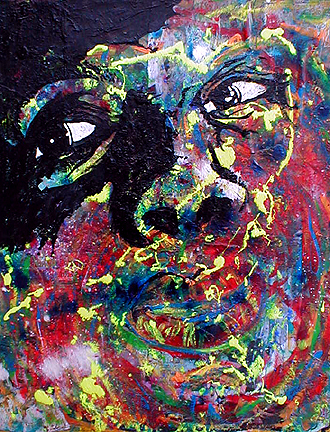 Painting I did of Janoct that hangs in his mother's house
Not sure what to say after hearing about Janoct's death today. The man lived a full life, and did some pretty crazy-wonderful things. Always a fixture in Sioux Falls. I first met Janoct outside of JAMZ in about 1994(?) playing his blues harp and I haven't been able to shake him since, even after we got into fight last year about 'city shit' he actually made up with me, proving he was the better man. He even gave me 'the shirt off his back' once, when I told him I liked a blues t-shirt he was wearing.
We have had our differences, but I have always enjoyed talking to him (or should I say 'listening' to him). You will be missed.