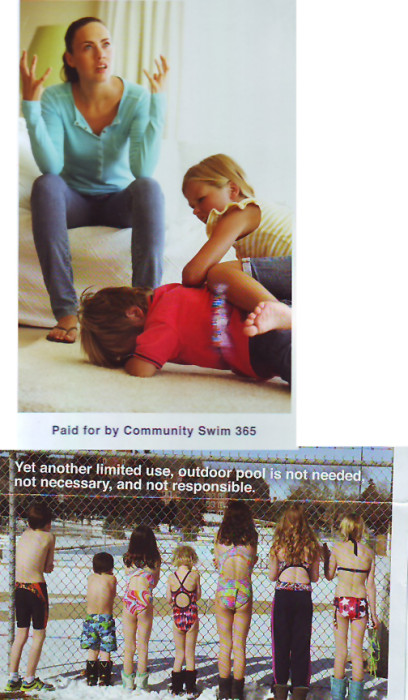 It amazes me that an executive from the company that is sponsoring the project is still peddling the lie that we 'voted on this'. He said this during the grand opening ceremony (FF: 9:20);
"I'm going to guess in not to long of a period of time from now, after the community has had the opportunity to visit and take advantage of this fabulous facility, it's gonna be darn near impossible to find anyone in Sioux Falls to admit they voted no. And if they do, just shake your head and just say, every once in awhile nobody is perfect we all make mistakes."

The mayor even goes on to say that '22,193 citizens who voted . . . to support our new indoor pool' (19:20).
Yeah, I'm shaking my head that you would make the mistake of blurting out a lie. He knows better. Even after the falsehoods sold to us in the advocational sessions and election campaign leading up to the project, the players in this cheating game can't resist to get in one last dig and lie about the pool.
One person chose to build the indoor pool. Mike Huether. There was no vote (on an indoor pool) and it wasn't entirely paid for with cash. You would think, that with the pool already built, they could finally start telling the truth. I guess not. You won, why continue to lie?