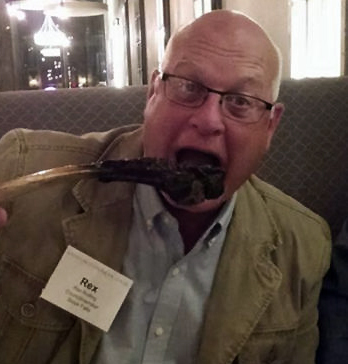 Trust me, I will find us a new auditor.
This is what happens when you don't involve everyone;
A hiring committee looking to fill long-time internal auditor Rich Oksol's position is headed back to the drawing board after passing on more than a dozen candidates who wanted job.
Yet councilors didn't get to see these candidates resumes or interview them;
But the process in which the hiring search is being conducted isn't sitting well with some city officials who say they're being left out of the process.

Councilor Theresa Stehly said aside from councilors serving on the three-member search committee, which is composed of Rolfing, Council vice-chair Rick Kiley and one at-large member of the audit committee, the council has been kept in the dark regarding the hiring search.

"I was under the assumption that when we hired someone new there would be several resumes to review – or at the very least we'd review the top three or four and maybe interview those people," she said. "But I don't think that's how this is playing out."

Although the final selection does require approval from the full council, Stehly said the search committee will make a selection and ask the Council for an up or down vote of approval.
So what is Rolfing's response to the lack of transparency and due process;
No matter what that ends up looking like, it's not likely to include every city council member in the process, he said.

"We're in the process of developing that so there won't be any questions later on," he said. "It's not something that you do with eight or 10 people on a committee. It just doesn't work well that way."
How would you know if you never tried it? This clown will say anything to protect the secrecy of this appointment.