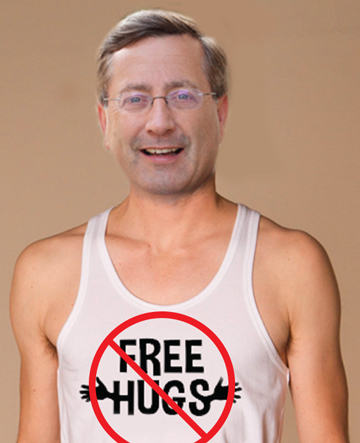 I just want to let Greg Belfrage know that he should sell all that precious chicken manure that was dispersed in his studio this morning, it makes fantastic fertilizer.
Hizzoner has been on his departing tour now for what seems like eternity, this morning he came on the B-N-B show and couldn't resist to continue to talk about how he is the greatest mayor ever and how none of the candidates know what they are talking about.
He of course has been using these opportunities to go after Greg Jamison (without saying his name). While I wish the mayor would stay out of the race completely, if he is going to throw certain candidates under the bus at least have the balls to say their name instead of calling them Candidate #1 or whatever.
Chicken. Bach, Bach.
Ironically, the issue he railed about that Jamison brought up, quiet zones for train traffic through town, is something our mayor SHOULD HAVE negotiated with BNSF when we handed them $27 million of Federal taxdollars. That apparently did not occur to MMM when he had to make his secret middle of the night chartered flight to Minneapolis.
Chicken. Bach, Bach.