Entries Tagged 'Event Center' ↓
Take the shell off this turtle and it becomes snack time for their predators.
Yes, let's have a press conference right before a holiday weekend so no one will remember on Tuesday;
City officials will give an update on efforts to find out why metal panels on bulging on the exterior of the Denny Sanford Premier Center.

Public Works Director Mark Cotter and City Attorney Dave Pfeifle will speak at a news conference at 2 p.m. Thursday, Aug. 28, at the Premier Center, 1201 N. West Ave.

Contractors and architects have been looking into the issue since spring, and a third party expert visited the site this summer to help determine who was responsible for the way panels turned out.

The large steel sheets that line the curved face of the Premier Center are bulging where they meet, creating a ripple effect.

Cotter has said they don't pose a structural problem and the building will open as expected in late September.

Models of the building will help determine how to correct the issue. Those are expected to be ready by mid-October.
And several councilors have still not been filled in on what is going to be said tomorrow.
Cotter's statement about structural issues is ludicrous at best. There is not one single building inspector, construction manager, sheet metal manufacturer, etc, etc, that I have not talked to that says siding is an integral part of the structure. As a person who has worked in siding and construction, I can tell you, it is not only cosmetic, it is structural.
Rip the siding off of your own home, find out how structural it is.
Well, what else can we expect from the administration but a lot of smoke and mirrors? Nevermind that the council still has yet to see a report about the piss poor siding job, now they want to talk about local contractors. Good stuff.
For almost a year several city councilors have been asking for a detailed report from the public works department and Mortenson on what local contractors were used and how much local materials were purchased, and have not been given anything.
I'm not talking about a list of local companies and manufacturers who subcontracted their work out to state vendors. I want to see an actual list of local contractors who hired local workers and bought local manufactured products. Instead we just get a bunch of bull and fluff;
Going into the project, city officials set the goal of using 85 percent local labor. Last week, construction managers estimated that they slightly exceeded that goal.

"We knew our local contractors have the experience and the qualifications to construct this project for Sioux Falls and the state of South Dakota," Mark Cotter, director of Public Works, said in an email. "As a community, we all benefit when we support one another."

Reports from the city and Mortenson Construction, which is managing the project, show that local contractors were awarded more than $60 million worth of work. That's closer to 65 percent of the project costs through July, but not reflected in that number is when contractors hire a local company to work for them.
Read the whole story, and you get the gist, a lot of money was moved through contractor offices in Sioux Falls, but without the real numbers about materials and labor, all we have is a bunch of fluff. Why not release the true numbers? Because you will realize that there isn't a lot of sweat equity from Sioux Falls workers in this project, just a lot of greedy brokers.
The video also includes a concerned citizen talking about SAM & Paratransit.
Sorry the audio and video doesn't matchup. Let's just say this 'Public' video is very hard to 'Publicly' access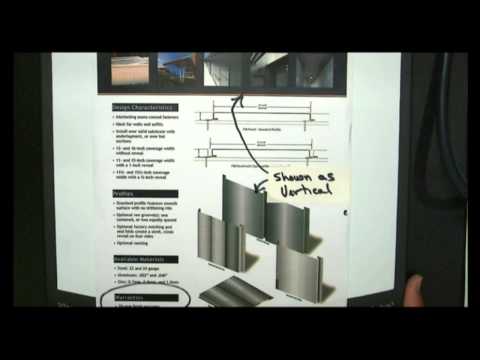 In one of the most bizarre online commercials I have ever seen, FP Bankcard was somehow trying to tie in the EC with getting one of their subprime cards, and something about getting tickets to the EC. I like the 'almost' Van Halen tribute.
This lot sits on School District property, but who is it really for?
A South DaCola foot soldier contributed to this post;
It is my understanding that this lot was constructed under the August 2012 building permit for the foundation for the events center. There doesn't seem to be any ADA requirements that have been met. The rumor is that these parking spaces would be given out to people who bought the sky boxes at the events center. It would be prime parking. Is it okay to have non-compliance to ADA standards if there is plenty of handi-capped parking over at the events center parking lot? But this lot is built on property that belongs to the school district, and used by school district employees (during the day). When someone asked the city about the ADA issue, the response was there would be additional parking spaces installed on the north lot that is used by the school district to meet the ADA requirements.
I don't think that has happened yet.
Questions:
How did this lot get placed on school property?
How can this lot be exempt from ADA requirements? No ramps, no signage, no van parking. Even if this parking is for the school during the day it has no ADA access to the school building?
I was not aware that ADA requirements can be assigned to another area when it is a separate parking lot of its own.
Are ID numbers going to painted on the parking spaces or is the lot going to be policed for parking when the events center is opened?
I think it will be fun to see who gets to park there when the events center opens. I noticed that the lot is lighted, but did you notice that there is a lower light at the entrance to the lot, I would guess that it will be policed for parking. So is this a School District lot? A EC VIP lot? Or Both? Time will tell.
When I first heard about this yesterday, the first thing I thought;
Sioux Falls musicians say it's insulting to be asked to play for free at the Denny Sanford Premier Center's soft-opening event.

City of Sioux Falls officials and SMG, the company that manages the events center, put out a call to artists this week, looking for local bands and entertainers to perform at a two-day soft opening event Sept. 19 and 20. Because of a limited budget, they say, they'll be looking for acts to play for free.

Thomas Hentges, who performs as Burlap Wolf King, said he was sickened by the news.

"It just says that they have no value in their local musicians," he said.

Few musicians in Sioux Falls make a living from their music, and getting paid isn't what it's all about, Hentges said, but it sends the wrong message when a place that clearly can afford it asks people to donate their services.
I actually called a local musician about it and said, "The mayor says they 'might' pay you." He gives a sigh and a short snort and says, "Yeah, that means it doesn't pay." He pretty much voiced the same opinion as the others in the story, with all the money behind this place, they can afford to pay. I also called a city councilor and told them the sponsors should foot the bill for the musicians, as I originally suggested;
His idea was to have a FREE concert for the opening event that the title sponsors and other businesses in town could underwrite. 
Well, at least they took HALF of my idea
From Detroit's E-Box;
I was at the second night of pick your seat night, we are priority 283 I think.  We got a lot better seats that I thought we might get.  Here are my thoughts on all of it:
I can't comment on this person's experience, however, I'll throw in my experience and thoughts.  I've been a Stampede season ticket holder since 2005 (with the exception of a few years off when our daughter was born in 2008).
For the last several years we had 'Club' seats at the arena.  We were directly behind the players bench, in the 'club' section, with in seat wait service, reserved parking (our own lot but not a reserved space), and other perks.  Very nice.  Cost was $23 dollars a game last season (for season ticket holders) ($26 was the walk up price).  The equivalent seat in terms of perks would have been the true club seats at the Event Center.  Since these are a 'real' club seat (they are just a PSL actually), you were obligated to pay the yearly fee ($600-$750) for the PSL.  That's all you get with the yearly fee – right of first refusal to all events.  Once you own that PSL, you have first crack at the seat for Stampede season tickets.  We declined to buy the club seat PSL to keep the same type of perks we have now, because that would have doubled our current pricing ($600+ season ticket + $600+ PSL/Club seat license).  The new event enter is going to be nice, but we're not paying double.  You also don't get reserved parking with the clubs in the E.C. for Stampede.  Only the front row seats (black level) at $40 a game get that.  So we passed on the clubs.  You could still purchase a club seat season ticket at the pick your seat nights this week.  However, most people, us included, declined because each year you run the risk of the PSL holder exercising their right to buy the season tickets and you'd get booted out of your seats.  And they are more expensive for really no discernable extra benefit except for the in seat wait service I believe and a nice location (center ice on one side).
In the last several months I had several discussions with the Stampede, SMG, and the city (community development).  I did get different answers for various questions.  It was pretty confusing and I don't think the communication was ideal.  I don't know who was to blame because one side did blame the other in more than one case.
The pick your seat night went reasonably well, although it took longer than what it was supposed to, but I'm not surprised really.  I think they largely did their best.  I think in some fairness to the Stampede, they were as in the dark, I think, as we were up until almost the last minute here, and I'm not really sure who to blame on that one.  I think the process they went through at least in my experience was reasonably orderly.  They brought us in smaller groups in order of priority number, we wrote the seats we wanted, and then went back and selected. It was pretty reasonable.
I think maybe the biggest uncovered story in my view would be the pricing.  I believe I read somewhere the Stampede were paying $3,000 a game at the Arena.  They are paying I believe $3,750 at the event center, I believe.
I was kind of surprised by the ticket prices for the new event center.  I presumed some increase, but I was a little surprised by how much they increased from two perspectives.
The first was compared to the old Arena.  Of course this is a vastly better facility.  The experience will be better for sure, that's obvious.  However, that only goes so far and while I love Stampede hockey, we're still talking about young players, albeit elite players, between high school and college age playing.  This isn't the pros.
If you look at the old vs new pricing, trying to make it apples to apples, which isn't totally straightforward, you'll see what I'd say pretty appreciable to steep increases, in my view.  The prices I have on my ticket chart reflect our $4 a seat discount for being season ticket holders, so the prices we paid are significantly less than the walk up price.
The other perspective I thought about was compared to other USHL venues.  I looked at almost all of the other USHL venues and their pricing.  The Stampede from what I can tell are significantly higher than all I found and by wide margins in many cases.  True, we've probably bar none have the best venue in the USHL now, but a few venues have been replaced in the last few years so not everyone has an old barn.  And even if we have the best venue, that again only goes so far.  As an example, at the Tyson Event Center which I've been to several times, I can buy and have bought tickets in the first row on the glass for $15 per ticket.  In addition, its half price for kids.  So for my wife and myself it was $30 + $7.50 for my daugther, so $37.50 for all three of us to sit on the glass.  Stampede walk up price for the event center for first row on the glass is $44.  Even at the old arena the very limited 'on the glass' 'executive' seats they had were $27, and those were better than a typical on the glass because you were elevated in a high chair and there was a major supply/demand issue, there were VERY FEW Of these because that building was not made for hockey.
The club seats are $30 walk up price apparently, which is all of sections 103-104 (blue line to blue line) across from the player benches.
The rest of the seats around the bowl in the next 6 rows or so are $26 dollars walk up price.  The closest comparison would be the first 8 rows in the arena (granted that started in the balcony since the arena was not a hockey venue) that were $17 per walk up price.  In the event center the next tier is the blue zones which is rows 7 or 8 up to the back of the lower deck which are priced at $20 walk up price.  Compare that to the current rows 9-18 for $15 in the arena.  The cheapest seats on far ends or corners are $18 and $12 respectively walk up price.
What I noticed at the season ticket pick your seat night (I was at the second night) was very few selected in the black ($40 front row) and not much picked in the gold.  The blue and red were filling pretty substantially.  This isn't too surprising given the pricing.  We are able to afford it, so we did pick seats in the gold section, which is comparable to what we are paying now at least price wise.  I wouldn't buy the black $40 seats on principle, way too expensive I thought.
We, and many others I talked to, that had 'club' seats at the arena were actually kind of conflicted.  We were in the catbird seat to some extent.  We had major leg room, no one in front or behind us (we were on a long elevated platform that was behind the player bench and elevated so we could see), we had reserved parking, in seat wait service, and not much competition in the bathrooms because we were among a small number who were in the lower level.  In the new event center, we don't have the in seat wait service, no reserved parking, etc.  Very few (or none!) people will feel sorry for us on losing that, but we were used to it for the price we were paying.
I am thinking they might be being a little aggressive with the price increases, but only time will tell.  It will be interesting to see what if any effect it has on walk up purchases.  It may be harder to tell in the first year or two just because of the novelty.  I do think about a family of four looking to go to a game, it could get pretty spendy compared to before.  Of course it will be a better venue, I get that.  But that only goes so far.  Time will tell.  I'm in a position where I can absorb the cost, but not everyone is.
I have said from the beginning, this will be a playground for those who can afford it. Think Pavilion, on a larger scale.
From a South Dacola foot soldier;
My relatives are not happy with the EC and the hockey team. They don't know which to be mad at, though, because the Stampede blamed the city, and vice versa.
So they've had prime season tickets from the very first season. With the new building, though, they weren't guaranteed the equivalent seats because of the "club" that pays $500 for first crack at all tickets.
Yesterday was the day for season ticket holders to pick their seats. They had a reservation system that placed the previous season ticket holders in an order based on priority. My relatives had an early evening time set, and made arrangements for their seats.
Friends of my relatives had a later time, and when they showed up my relative's seats were still unmarked and still for sale. They purchased two of my relative's seats, thinking they had decided not to renew. Thankfully, they called my relatives afterwards and asked them. My relatives angrily immediately called the Stampede, who attempted to put them off until the next day (today). They also claimed this whole situation was the "city's fault". She wouldn't take that as a workable solution, but she finally got it sorted out.
It was apparently a mess out there, though. Those people that had early evening times were lucky to get in by 9:30. Generally, what would happen is that when people found out their seats were taken they would wander around until they selected something else. Some of these folks took forever, instead of the fifteen minutes they were told that they'd have to do this.
My relatives made the best comment. They're also Minnesota Vikings season ticket holders, and they already have their new seats in a building that won't open for another two years. Why didn't the EC and Stampede do the same thing?