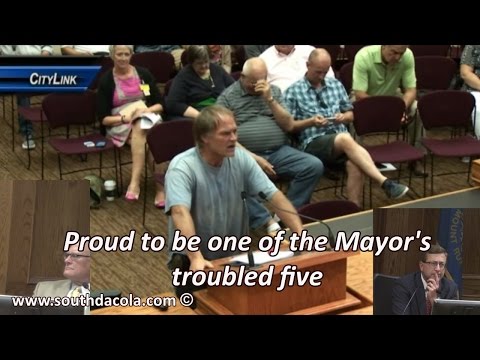 Kicking back night & donuts at Council
There's the troubled five again. Good thing the mayor has given them a name even though the membership is always changing, Tim Stanga proudly wears the label July 19, 2016 at the Sioux Falls City Council meeting.
is the label because he is trouble or because it troubles the mayor when he and his cohorts show up to speak?
Sierra Broussard did a photo presentation thanking some police department personnel for the assistance she received the previous weekend. The police seemed to be pleased with their free donuts.
Shocking behavior. All is good and not one got hurt.