The audit committee tackles several hurdles on Wednesday. While the Zoo gets a clean bill of health (Bravo! I had the pleasure of meeting the director this summer and having a great convo over BBQ, and hope to follow up soon on her invitations!).
The crime lab has issues with cash storage 🙁
But the most interesting audit was the Transit (Doc:Transit-Audit-9-2015 ) it's full of 'concerning' points (an example below)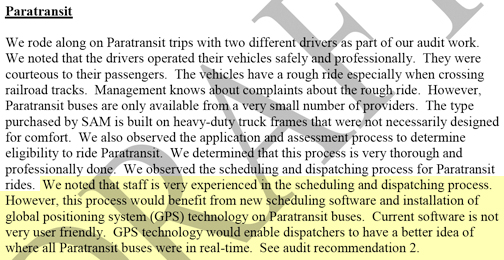 It seems the biggest problem with the transit system is not cash flow, but customer service.