Entries Tagged 'Ethics' ↓
Please find the attached Board of Ethics Advisory Opinion No. 20-1
Be warned, this is a 3 hour meeting, so you may have to watch in segments. Also, we have never had much luck recording audio in this room, so there will be some echoing, etc., bare with us.
So now that the ethics debacle has taken place, will this now give Paul and Christine the green light to publicly endorse (not just give money) Neitzert and Jensen, essentially saying that Julian and Stehly are not fit for office? And if so will Brekke and Starr follow suit and publicly endorse Stehly?
Neitzert said this on FB about the decision;
Yesterday the board of ethics ruled it was not only legal but ethical for Councilors to donate, endorse, and host fundraisers for other Council candidates. Same goes for the Mayor. And thus common sense and free speech won. And those using the board of ethics as a weapon during the campaign season to try to malign good people and attack their political opponents failed miserably.
I know, it reads like a line from a Shakespearean tragedy.
The issue with this kind of endorsement is the reason Brekke asked the question. Why? They are not really endorsing anyone, they are just saying that Theresa and Julian are not fit for office, so she needs to be replaced and Julian shouldn't be able to serve.
It's a different situation with Julian because he isn't the incumbent, but with Stehly, she has a record. All we have from Jensen is a short rubberstamp legislative career chocked full of discrimination and higher tax votes. They are certainly not going to endorse Jensen based on his record, all they are saying is we need a rubber stamping seat warmer to replace Stehly.
This has been my biggest frustration with the race so far. We know Stehly and Neitzert's record, we also know that Julian has had several public events saying what he stands for, he even helped with Jolene's campaign. But with Jensen we have heard virtually nothing. NOTHING.
How can you say he would be better than Stehly when we don't even know what that 'better' means? It is pretty clear to me that an endorsement of Jensen isn't an endorsement at all, it's just a dig on Stehly, and it's extremely unethical, and any logical adult can see right thru the charade.
I'm hearing the ethics meeting today lasted 3 hours, and they ruled that there was nothing wrong with the mayor endorsing council candidates or giving them money.
VIDEO COMING
One board member dissented, I believe it was Greg LaFollette.
I guess board member Jack Marsh was being a real stinker.
The essential argument was 1st Amendment rights and the SCOTUS ruling of Citizens United. But the constitutionality of this has nothing to do with if something is ethical. One city councilor (I think Erickson) went as far to accuse Brekke of trying to make the mayor 'look bad' and unethical.
The board members felt that we have a very 'ethical' city government and were concerned someone would question their ethics.
LOL. Isn't that why we have this board?
Of course none of this surprises me. The establishment special interest crowd is often saying if it is legal it is ethical.
A request for an open advisory opinion from the Board of Ethics was filed by Councilmember Janet Brekke. Councilmember Brekke is seeking guidance from the Ethics Board on appropriate local election related conduct. The request states: "The level of involvement of city elected officials in this current election cycle is unprecedented. I cannot assume these practices are ethical just because they are occurring now or have occurred in the past.  I am requesting a binding advisory opinion to guide my anticipated conduct in this and future elections."
Brekke raises multiple issues regarding the propriety of local elected officials engaging in campaign financing and endorsement activities designed to influence the outcome of their own local elections. The ethical issues raised involve: 1) the use of public office for private gain for themselves or others, 2) the appearance of impropriety shall be avoided, and 3) refraining from engaging in political activities inappropriate to his or her office.
Councilmember Brekke specifically requested an open hearing so the testimony and deliberations will all be done in public.  Also, in an open hearing, opportunities for public input are part of the hearing process. This will be the first time issues such as these have been brought before the Ethics Board. The hearing is Friday, March 6, 2020 at 2:00 pm at City Hall in the old Council Chambers. Members of the public are welcome to attend and participate in the process by offering public input.
I was told a few days ago that Sioux Falls City Councilors Janet Brekke and Pat Starr were invited to come on Belfrage's show next Tuesday. I guess yesterday, Belfrage asked for a change of plans, he wanted Erickson and Brekke to duke it out over ethics.
Brekke refused to participate in the matchup.
While some may say she is chickening out, I don't see that way at all. First off, this process needs to go through the proper channels, the Ethics Commission, before having any public debates about it. Brekke asked a realistic ethics question, she is awaiting a hearing and an answer.
But secondly, I don't think Janet is that naive. We know how Greg feels about Erickson and Mayor Selfie, he would have stacked the deck against Brekke, because let's admit it, Greg likes Red Meat.
I have always had respect for Janet, but after hearing this revelation, it just got a lot greater. As for Greg, well you know how I feel about that putz.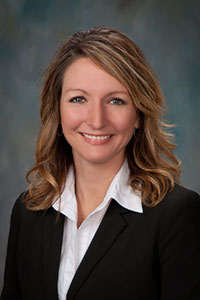 Pat's guest was Sioux Falls City Councilor, Christine Erickson. Pat drilled Christine about her and Neitzert getting their panties in a bunch over Knobe's ethics comments. What I find funny is if you don't think you did anything wrong 'ethically' why do you care what Knobe says? I think your reaction speaks volumes about your guilty conscious.
UPDATE: So it gets even better, Erickson actually went out and got nominating petition signatures for Neitzert, who is the sitting city councilor incumbent running against a Democrat. Ethics be damned!
Rick actually did two articles. ONE & TWO. He makes a great point;
City Council member Christine Vinatieri Erickson used her title on an invite raising money to a candidate opposing a sitting City Council member. Did she break the law? Probably not. But using her official title on an invitation to the event to me crossed an ethical line. Sure she can give money to any candidate, and she can use her first amendment right to speak in favor of or against any candidate, but sponsoring a political fundraiser to unseat a fellow council member to me is over the top. It crosses that ethical line.
Like I said a few days ago, completely legal, but it looks a little 'sketchy'. I had a discussion the other day with a foot soldier about this topic, and he said something that made sense. "It's because these people (Erickson & TenHaken) are partisans." It started to make sense. In legislative races, this kind of activity goes on all the time, because they are partisan races. But in a non-partisan government like the Sioux Falls City Council, playing partisan games just doesn't fly. It is even more curious, because the Mayor and at least 6 city councilors are Republican. Ethics aside, it just looks 'odd'. Why bring these kind of games into a non-partisan race? At a recent council meeting, TenHaken compared himself to John Thune (I know, eyeroll). What is obvious to me is that he doesn't understand the role of a non-partisan city government when he makes ridiculous and ignorant statements like this. If Stehly or anybody else decides to run against Jensen, it's only going to get more partisan. I have a feeling this will become one of the messiest municipal election campaign seasons we have seen in a long time. Pull up your boots.
As you can see in her advisory request (VIEW DOC), Brekke is simply asking is if it is within the council's ethics cannon to publicly support, give money, throw fundraising parties for, etc. to candidates.
But Brekke said she wants the ethics board to square that with the canons of ethics in charter that say public officials "should avoid the appearance of impropriety in all his or her activities," limit their "extra-governmental activities to minimize the risk of conflict with his or her official duties," and "refrain from political activity inappropriate to his or her office."
I'm glad she is asking because there seems to be a fine line. But let's make this clear, I agree with Erickson;
Erickson also said participating in politics by supporting candidates is a First Amendment right that belongs to all Americans, including public officials.
It is well within a councilor's constitutional rights to support other candidates, but just because something is legal or constitutional doesn't mean it is 'ethical' and that that is what Brekke is asking here.
Personally, I could care less either way, I'm a big supporter of Freedom of Speech and I don't think those rights go away once you are elected. If you don't have a problem with looking like a big shot by throwing a fundraising party for a candidate, go for it. Visually, I don't think it makes you look good, but hey, you have that right. Just like people have a right to come to public input and call the the previous mayor a SOB . . . twice. Doesn't look great, but within your rights.
I just found it funny how another blog (who comments on Sioux Falls city politics a lot lately while being in a town 40 some miles away) doesn't understand that Brekke is asking for an 'ETHICS' opinion from the 'ETHICS' Board. She isn't asking whether or not it is legal. But of course, this is the same blogger who quit his cushy state job due to his 'UNETHICAL' behavior, while AG Jackboots cleared him of 'Not Stealing' from the state. Go Figure. Remember, there is a difference between, morality, ethics, and laws. Sometimes they don't always align. Just look at who is running our country (into the cold, cold ground).
*Not worth the time, but I did get a chuckle out of Mayor Selfie's comment on the matter;
"I'm choosing to stay focused on larger matters like crime, addiction, infrastructure, housing and economic development."
Really? You better start focusing a little bit harder on that bro.

You hope you can ask a question of Sioux Falls city government and get a straight answer but all you found was a false hope. Just like so many citizens of Sioux Falls, City Councilor Janet Brekke had basic questions of what can I do and what can't I do in a petition drive.
Triple Check the Charter petition drive is being fought by every resource the city of Sioux Falls has available. Government officials with no political or election experience are cooking the petition process to disenfranchise voters. These individuals with the blessing of the administration are creating new rules no one has ever heard of before to protect their power grabs.
After the confusing August 16, 2019 Board of Ethics hearing, Janet Brekke wanted more information and the members refused to clear up the any of the mess being created by it and the actions of the administration.
The Triple Check the Charter movement is a citizen led effort with a simple goal, redefining the responsibilities of the city council. The administration's leadership team is scared they might have to be actual leaders and lead. The RS5 coalition on the Council might actually have to work together with all the members to succeed. All of the Sioux Falls city government might actually have to work for the betterment all citizens of Sioux Falls.
A scary thought right?
Like Councilor Stehly asked in August, Brekke wanted simple guidance but the September 19, 2019 meeting of the Board of Ethics once again shows, trying to do the right thing is the last thing our city government wants to see someone do. They might be caught doing something? It's why we ask.