Entries Tagged 'Patrick Starr' ↓
FF: 2:36:30
In a blatant disregard for openness and transparency, Paul has not provided city board appointees bios in the past two times they have been on the city council agenda. He did it tonight for the second time.
Councilor Pat Starr asked why those bios are not being provided any more and Paul said that if he wanted to see them he will provide them in the future. Pat reminded the mayor that he asked in an email yesterday for those bios. Paul responded, "From who?" Starr said that he sent an email request to COS Beck, City Clerk Greco and from the council operations manager, to no avail.
Now this is not something that has traditionally happened. I think the last administration started providing the bios when appointees were on the agenda, and Paul continued up until the last two times. Why did they disappear? I don't know why, and I sent an email to councilors Brekke, Stehly and Starr last week to find out why.
I guess in some kind of weird defiance, the rumor going around is the COS didn't provide them to Starr because "Scott was requesting them."
Let me make it clear, when I ask for information, it isn't for my own satisfaction, it is to post that information on my blog so constituents can see it.
I think it is insane that the administration thinks it is appropriate to stop providing these bios, they may be volunteers, but citizens have a right to know who the people are making these decisions for us, whether they are paid or elected or appointed.
Starr was the only councilor to vote against the appointments tonight. Bravo!
This constant fight for the simplest of transparent actions is getting old.
Here is what we know as of 5 PM.
• Cynthia Mickelson seems to have a challenger, Sarah Stokke is a nursing instructor at the University of South Dakota. I am not familiar with Sarah, but I have heard her name before in certain circles. This will make two races for the citywide ballot, but the interesting twist is that NOT everyone voting for this race can vote in the city election because the boundaries are different. In other words there will be people who can ONLY vote for school board or ONLY vote for At-Large council. I know, complicated.
• Marshall Selberg (SW District) and Pat Starr (NE District) do not have challengers, so they will get 4 more years.
• Greg Neitzert has a challenger, Julian Beaudion (NW District). This is a district seat only and not city wide.
• Theresa Stehly and Alex Jensen will challenge each other for the At-Large position. Since there are only two, their will be no run-off election (The 'Stehly Rule' won't be used again). This will be the ONLY city-wide position on the ballot besides the Charter Amendments (and those living in the SFSD who can vote for school board).
I suspect a very low voter turnout of about 5%. The interesting part is this will be one of the most expensive elections in city history for only having two horse race. All precincts will be used, and the money Jensen plans on spending will probably be a record for a council race (the rumors going around are $200-250K). I'm not even sure how you can spend all that?
But this will be fun to watch, because all the attention will be on the At-Large race. This will give Stehly the advantage, besides her incumbency.
Let the Games Begin!
Starr is running again, and that's a good thing. He was on fire last night calling out the administration about dropping the bomb on the supplemental budget (so did Stehly) and asking why we can't budget correctly for the police.
This was NOT an easy decision for Pat to make to run again, a few months ago he was unsure if he wanted to. He currently doesn't have a challenger.
I'm not sure if I have ever told Pat this before, but I consider him the 'rock' of the council. Only speaking when it is appropriate and always looking for transparency. I truly believe in local government that transparency is the cornerstone of good government, and Pat has ALWAYS defended it. He deserves four more years!
Stehly still has yet to make up her mind. I spoke with her a couple of days ago, and she still hasn't decided either way, but I do believe she will announce 'something' soon. I have also told her that I understand if she doesn't run again.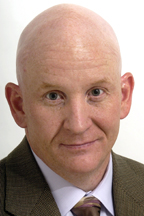 Pat's guests this week were councilors Starr and Brekke. It was a great discussion about the lack of transparency and communication coming from the Mayor's Administration and how it reminds us of the last administration's lack of it also, even though there is different players.
Pat Lalley also rips on the councilors for not standing up to Video Lottery in our community, and I agree!
This is a guest post by Sioux Falls City Councilor Pat Starr. I agree with Pat that we should NOT be paying for this entire project by ourselves. Our Fire and Police chiefs should be working with the finance department on how we can save money and build partnerships. I think ALL department directors should be looking at ways to be more fiscally responsible.
Emergency preparation and response are fundamental responsibilities of government. These are always at the top of the planning list when we discuss budgets and people.
Sioux Falls has a public safety need. It's a big one. The projection is a $30 million dollar bond issue. The problem here is, it is planned to be a $30 million bond issue with the citizens of Sioux Falls on the hook for it.
The City needs to provide an adequate training facility for its Police and Fire Departments. The need is real. Current facilities are substandard and the departments have outgrown them.
Now, this is where the discussion begins. We know the need. The Sioux Falls Police and Fire departments have put forth a plan for addressing their needs.
Keep this in mind, their needs. The vision needs to be bigger. Sioux Falls is the regional leader in business and entertainment. We need to be the leader in public safety as well.
As we review plans for bonding and facilities, we must consider the needs of our region and include them.
Sioux Falls does not have our only emergency responders. We must consider how we can build a regional facility to train local, county, state and federal safety personnel. Look around the Sioux Falls area. If there is a major emergency in our area, don't you want highly trained responders?
There are many hard working public servants in addition to Sioux Falls Police and Fire including:
1. Minnehaha and Lincoln County Sheriffs and Deputies
2. SD Highway Patrol
3. Game Fish and Parks Officers
4. SD Department of Criminal Investigation
5. SD Penitentiary Officers
6. FBI
7. US Federal Marshal Service
8. TSA – airport security
9. Homeland Security
10. Sioux Falls ambulance
11. Regional community ambulance crews
12. Regional partner fire departments
13. Regional partner community based law enforcement
14. Civil Air Patrol
I am sure everyone can add to the list – but the bottom line is, all levels of public safety personnel need state of the art training to protect the citizens of Sioux Falls and the region.
This is not a vanity bonding project as so many of our recent bonding projects we have been in Sioux Falls. This is public safety.
Training all levels of our emergency responders does not stop at our city limits. We must have our responders knowing how to work with their regional partners. There must be regional cooperative agreements so all responders receive the training that keeps us safe.
The funding must come from all levels of government. The citizens of Sioux Falls cannot be the sole funding source for this extremely important regional project.
There must be a search for and securing of state and federal grants.
I encourage you to become involved. This plan will happen quickly and will be decided by the end of 2019.
$30 million is asking too much for the handful of the people of Sioux Falls, with promises to let other responders use. Simple statements don't protect us. We need all regional agencies to be fully trained for them and for us. This project is too big for just Sioux Falls to own and control.
I'm actually surprised a good X-Tian like PTH doesn't know what the NT has said about hypocrites;
Do not merely listen to the word, and so deceive yourselves. Do what it says. – James 1:22
So this has happened three times now;
Stehly and Starr suggest we fund pothole fillin' more, resolution gets voted down yet the mayor sends out an army to fill potholes (a couple an hour).
Stehly and Starr suggest Events Center Book Club meetings are open to the public, resolution gets voted down (or thrown out) can't remember. Mayor opens up the meetings (yet no recordings have happened yet).
Tonight, happens again, Starr and Stehly suggest the housing summit's registration is FREE and video recorded. It fails in a 4/3 vote with mayor breaking tie. But during the discussion, Tea, SD resident and Housing Director for SF, Chellac Unruh announces the fee will be waived (for the poor folk) and it will be video recorded.
So if Stehly and Starr's resolutions are so bad and fail to pass, why is the mayor implementing the policy anyway?
Oh, right, that thing about being a hypocrite, I forgot.