Looks like Mayor Stoneless thinks we did a Heckuva job;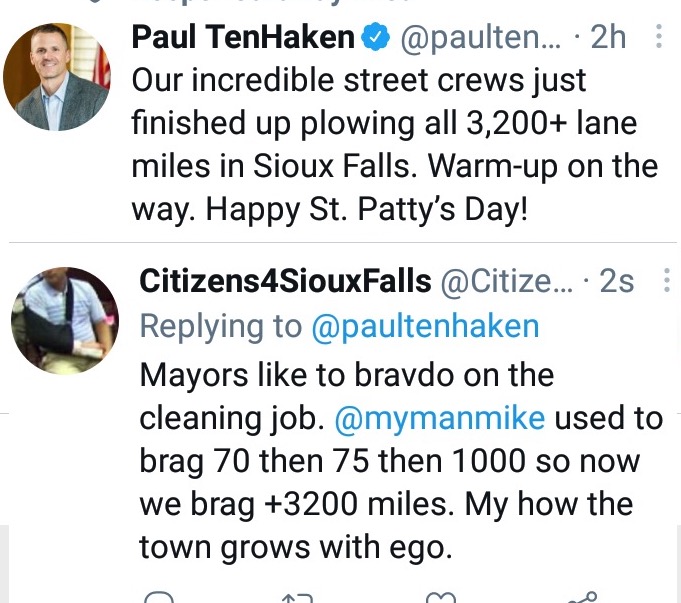 I will first defend Public Works and say that many things are out of their control. We often get early Spring heavy snowstorms, this is nothing new and they cause a ton of issues. Also, when it comes to snowgates, I think they tried to use them at first but with heavy snow they often break sheer pins and cause maintenance issues, so that argument is also moot.
What I find interesting is the response time. The two previous administrations tried to get the city plowed very quickly. I have heard behind the scenes that is not the goal of the current Plowing Czar and Mayor. In fact my street wasn't plowed until after NOON on Tuesday, and it was pretty pointless because most of it had already melted by then.
I will still maintain that this administration is trying to get away with spending less money on snow removal each year. But $94 million dollar tax rebates to egg roll factories from Korea? Money well spent!