As I have pointed out several times over the years, I am still wondering where the original pedestal for The Statue of David went in Fawick Park, Downtown Sioux Falls?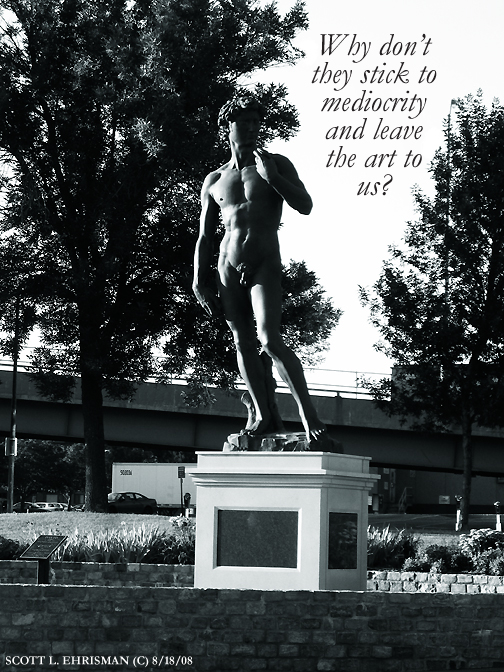 In this article I wrote in 2002 for Etc. magazine, I mention the removal of David in 1997 and how the city fought to bring him back because they needed a new pedestal. My question all along is where did the original pedestal go?
No doubt that the structure of the original pedestal probably needed to go away, but it had granite inlays.
Over the years I have pressured current and former city staff where the inlays went. Nobody has said a peep. The closest I got to an admission they were taken was a person said to me, "Let's just say some VIP in town has quite the treasure."
I have also heard the granite placards were returned to the Fawick Family.
Either way, it would be nice to know where they went. Probably the same place the images to the Bunker Ramp mural went.