I originally requested this settlement in the middle of July and it wasn't finalized until the end of that month. I received the settlement yesterday after I re-requested it from the city attorney's office; ENTIRE DOCUMENT
As you can see below the city will receive a settlement even though all parties involved have agreed to 'no fault'.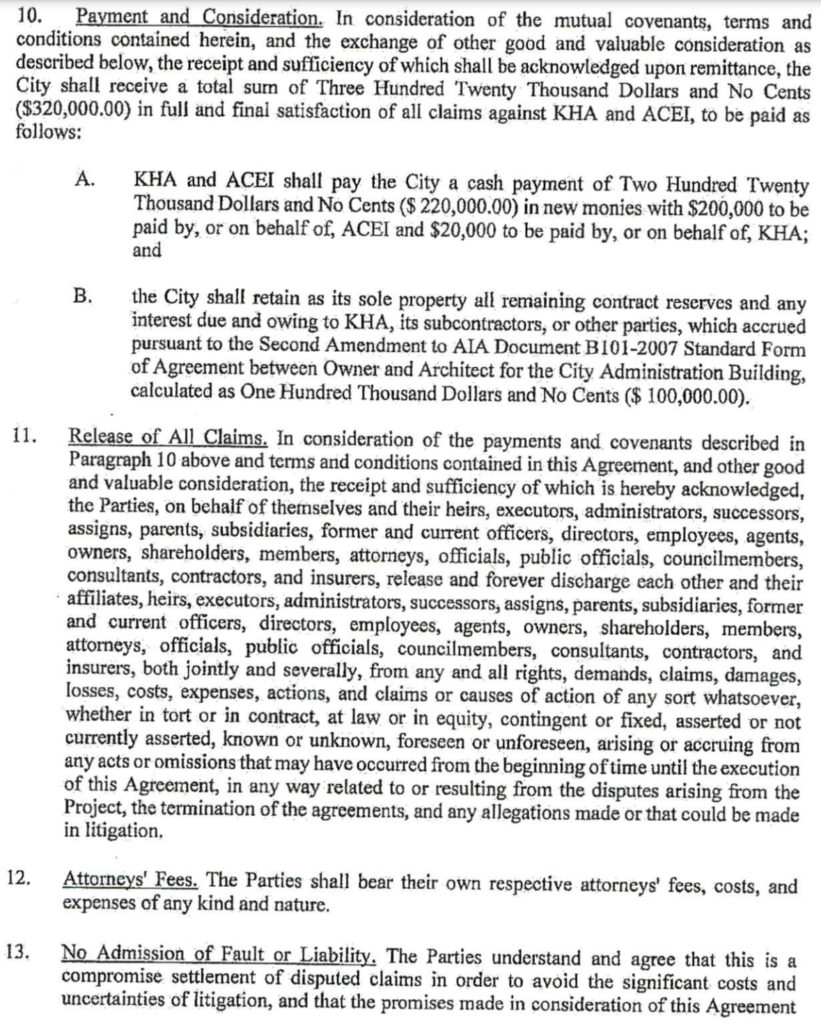 Geothermal systems work when they are installed properly and can save the users a lot of money in energy costs. What is NOT in this settlement is the cost to install a whole new traditional chiller system, the massive amount of water that was lost when it malfunctioned and the energy costs the city will now have to incur due to the more traditional HVAC system and our legal fees (which probably equals half of the settlement).
They got off easy. Too easy.
What is even more troubling is that an assistant city clerk and the chief of staff signed off the settlement. More sloppy legal documents. Tom and Paul must have been too busy enjoying Father's Day in a remote location to sign off on the agreement. Was it gay pride weekend?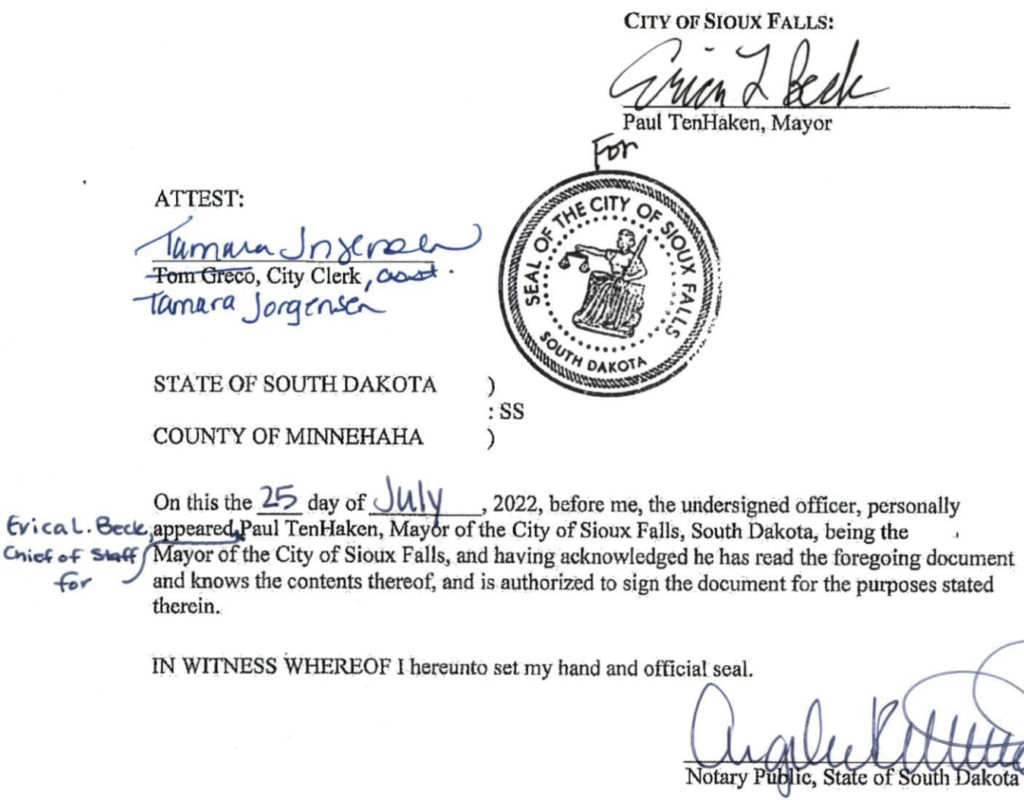 It would be nice to know the true price tag this screwup cost taxpayers. We may never know. It is also interesting to see that KHA is once again involved with a settlement for bad consulting (Events Center siding debacle).