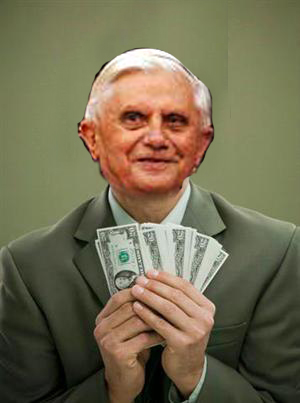 Oh, you mean some Catholics are actually informed about the people running for the highest office in this country? Get out!
But 54 percent of Catholics voted for Obama, including many bishops.
This letter writer thinks that with the economy in the shitter, two endless wars in the middle east and our standing in the world at a all time low we should have picked our next president based on . . . yup . . . you guessed it . . . abortion!!!! Well guess what minnow-muncher, President elect Obama will do more to reduce abortions then McCain would have. He will most likely boot out Abstinence Ed funding, he will require doctors and pharmacists to do their freaking jobs by prescribing BC when a patient needs or wants it and he has appointed a brilliant man as Secretary of Health and Human Services, Tom Daschle.
I'll pray Rosary for yah.