Entries Tagged 'Humor' ↓
February 27th, 2021 — Cartoon, Humor, Janklow, Jason Ravnsborg, Parody
January 5th, 2021 — 1st Amendment, Humor, Mayor TenHaken, Media, Open Government, Open Meetings, Parody
When I have written parodies in the past, I have been warned by friends to be careful how I label them so people know for sure that it is a parody. I didn't find a disclaimer on their latest article;
For dealing with such unprecedented problems all at once, Mayor Paul TenHaken is KELO.com News' "Person of the Year for 2020."
Boy, nothing like a good laugh right away in the morning. I am curious who with the news team at KELO decided this was a good choice (names please) and who were Paul's competitors? Not sure, but they tell us why he was named (by unnamed folks) beating out (unnamed) competitors;
Sioux Falls mayors had faced civil unrest before. Sioux Falls mayors had faced great economic uncertainty. And Sioux Falls mayors had faced a pandemic. But none of them faced all three difficult situations at the same time in the same year. Under his watch, Mayor TenHaken navigated the city through the politics of the coronavirus, which also caused a bump in the city's usually robust economy. And he had to quell a property damaging riot that sprang from a peaceful rally in response to the murder of George Floyd in Minneapolis.
First, I will state the obvious, you know I would not agree, but secondly, It kind of sounds like issues he should be dealing with as part of a job HE wanted. Notice they never mention the several times he said he was 'sick of it' and 'didn't sign up this'. Strangely they left that out of their nomination.
But let's break down what they said;
• Economy. I may sound old fashioned but the mayor's job, per the charter, is to be the City Manager. He basically runs the day to day operations of the city and manages the city employees. That's all he does (or should I say his Chief of Staff). He has very little control over the overall private economy of the city. Mind you, he could have had a major impact, he could have found an early strategy to make sure places like the packing plant and nursing homes were operating safely. He did not, which brings us to the next item.
• Covid. Sure, Paul has taken some measures over the past couple of months with pressure from business owners, citizens, medical professionals and the city council but it was too late. For the first 6-7 months this was raging in Sioux Falls he hid under his desk and took the Noem/Trump view of the virus, if we just ignore it, it will go away. While he has lead better then Noem, that leadership surely wasn't trophy worthy.
• Civil unrest. During the riot(?) at the mall (where some middle schoolers were throwing rocks) Paul was in a bunker somewhere in a city building watching it play out on a large screen TV. While I am glad that this incident did not result in massive property damage and injuries or death, I'm not sure having the National Guard on your speed dial makes you a champion of quelling civil unrest. I was in the march earlier in the day, and later watched livestreamed on FB. It was peaceful, all over town. The lights went down and some latch key kids got bored and made a rather peaceful protest look bad. If anyone should be commended it should be the people who stood in front of the officers to protect them from rocks.
Has Paul done some good things? Sure, his administration has pushed for treating the city employees better (part of his job) and he has been a big public advocate for mentorship and health and wellbeing. But I'm sure the above mentioned stuff was a bit of a stretch.
The thing that concerns me the most about Paul and his supposed leadership is his blatant disregard for open and transparent government and his efforts in the dark rooms at city hall to totally dismantle what little is left. Is it some kind of a sick joke that the media would pick someone for this honor that HATES open government? I'm not laughing anymore.
November 3rd, 2020 — Humor, Jason Ravnsborg, Satan, Satire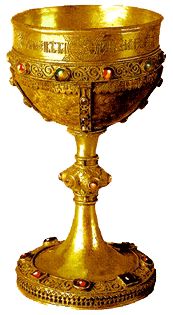 After we found out yesterday that Jason was actually driving in the shoulder of the road (almost in the ditch) when he hit Mr. Boever, we were quickly told he was distracted by something, but no one can say what. Speculation is he may have fallen asleep, could have been speeding and lost control, or even worse texting and driving. Some have argued that NOT all distracted driving is the fault of the driver and could be considered an unfortunate accident. The right wing spin machine (which has been famous at protecting Republican office holders who don't seem to have regard for traffic laws) have been arguing that maybe Jason's distraction wasn't his fault.
Highway Patrol Officer, Donald Killsadeer said there are some distinct possibilities, "Once we had a Republican legislator from out in the NW part of the state that had to swerve off the road due to a group of leprechauns crossing the road. We never found them, but he's a Republican legislator, so we took his word for it."
Those that are close to Ravnsborg are telling us that after he left the Lincoln Day Dinner that night that before he got to Highmore he saw a bright light in the road and stopped. Right there in the center of the road was an angel holding the Holy Grail. The angel told Jason to take it to Pierre and give it to Noem.
Close friend, Clyde Smorgesborg told us, "Jason didn't want to leave it out of his site, so he placed it on the dashboard. While he was rounding the turn in Highmore the Grail fell to the floor, as Jason was reaching to grab it he went off the road and hit Boever."
Hmm, seems plausible, but we were suspicious of one thing about Jason's alibi. Why was he bringing the Holy Grail to Noem?
Smorgesborg explains, "Oh, that's easy, Jesus Christ sent it down from Heaven to give to Noem to protect her on the campaign trail for Donald Trump. There's a lot of crazies out there, and they all seem to gather at Trump rallies."
So it looks like Jason (like most Republicans in our state) has Jesus on his side.
Case closed.
September 24th, 2020 — Ethics, Greg Neitzert, Humor, Satire, SF City Council, Sioux Falls
June 20th, 2020 — Corona Virus, Humor, Parody
In a recent national medical study funded by a local government agency they found some startling results; public employees who work as librarians, lifeguards, city directors and managers have very poor immune systems. So poor, the common cold could knock they out for months, even have life-threatening results.
Dr. Bowlshyt who assisted with the study said, "We kept wondering why everyone else in the private sector was going back to work, and managing Covid infections just fine except this group of the workforce. Heck even firefighters, public works employees and police were having low cases."
For a long time here in our own city and across the country there seemed to be a reluctance to open public libraries, swimming pools and local government offices, now we know why.
"Some have argued that this group may be arrogant, or paranoid for not going back to work like everyone else, like they are some special class of people. But that may not be the case," continued Dr. Bowlshyt, "While we did find a high level of anxiety and paranoia with this group, we chalked it up to being public employees. But what we found in our medical study is that not only do some of them lack a backbone (said in a sarcastic tone) but they virtually have NO immune system either."
This may explain why our city and many other cities refuse to send these people back to work. They may have had this medical data all along.
Economist Darrell Dewnuthin also weighed in on the economic side of paying these people while they 'Joe Biden' it in their basements, "Well, in reality, does this sector of people really work anyway? Have we noticed any change to the functionality of our cities while this sector of people have been absent? None to report. Cities have actually been saving money because they don't have these facilities open."
The only difference is that the taxpayers are still paying the wages and benefits associated with this group of people while they essentially 'work' from home. But it's kind of hard to check out a book, swim in a pool or get a building permit from places that are closed. So what really have they been working on the past several months?
Local citizen advocate Pam Tanga thinks she knows the answer to that question, "What they have been doing before Covid hit. NOT MUCH!"
June 7th, 2020 — Cartoon, Humor, Mayor TenHaken, Parody, Sioux Falls
September 12th, 2019 — Humor, Minnehaha County, Satire, School Funding, SF City Council, SF School District, Sioux Falls
For years, there has been a push for Minnehaha County and the City of Sioux Falls to join forces and become one. With this merger, they went even a step further. The City of Sioux Falls, the County and also the School District are now all one entity called 'Sioux Falls OP-OUT'
County Treasurer Stan Neilson said, "So many people are confused about where their property taxes go, and with all these increases by all three entities, this will just make it easier to raise . . . uh . . . I mean 'regulate' your property taxes."
So with this change I wondered if it would actually save taxpayers millions in employee salaries and benefits since a lot of the jobs could be combined.
"Highly unlikely," said HR director for the city, Bud Da'Toole, "We are going to actually ADD more employees, mostly in management, because we will need a lot of middle managers to handle the transition, I also expect the the administrators to double in the education side of the deal."
There was one bright spot in the whole transition though, and good news in the Parks and Rec department. Parks Director Dave Kornhole explains, "We figured since we are paying teachers a yearly salary anyway, they might as well work the entire year, so during the summer we will have teachers working in our parks mowing grass and during winter break we will have them plowing streets."
I wondered if teachers would be qualified to plow the streets. Street director Kyle Skidmore said, "Like our current snowplow operators, if they don't know how to use the snowgates properly, they'll just skip a driveway or two."
Some wondered who would be the administrator of this new unity. Would it be the mayor, the superintendent or the commission chair? Former county chair Sandy Highpants said that was an easy decision, "I'm in charge. I'm always in charge."
We asked superintendent Bruce Mauler if he was aware of the new leadership decision. "Yeah, she may be 'in charge' but we all know who makes the decisions around this joint, behind closed doors of course."
Mayor TwoSh*ts was unavailable for comment because he was busy with a SELFIE Shoot by a hat rack at Flying J Truckstop.
We also wondered what the legislative makeup would be. City council chair Marty Selless said that the first process would be asking any of the board members of each of the entities if they would want to resign. The only taker so far was Commissioner Jesse Farth who told Marty, "I'm outta here suckers!"
The second step of elimination would be done during a joint meeting with all three bodies. "Basically, whoever falls asleep during that meeting or is caught texting would be eliminated. We figured that should whittle us down to about 5 members" said Selless.
So there you have it, in the name of even higher property taxes, we have made government more efficient.
July 23rd, 2019 — Humor, Mayor TenHaken, Satire, Sioux Falls
I guess this is how our mayor spends his time, concerned that an elderly lady who is probably oblivious to her image being used for satire (I had to have someone tell me it was her). He really needs to concentrate on the mess in Whittier neighborhood instead.
I will agree with some of the concerns that the artist should have maybe asked permission. She's not hard to find, I know where she lives because I saw her one day mowing her lawn in a bikini.
I don't think he was 'making fun' of her. The way he drew her took in consideration to not portray her in an unflattering way, and besides, I think anyone at that age who can powerwalk while reading a book is a superhero. I can barely chew gum and ride bike at the same time.
I also think that most acentric people are oblivious to the attention they receive, and probably don't care. I'm guessing if she even knows about it, she would be happy some of the proceeds from the t-shirt sales is going towards charity.
Sometimes people automatically think that satire is only used to make people look bad or embarrass them, but sometimes, like in this image, it can be flattering. But for the record Paul, the satire twitter page about your selfies, WAS making fun of you, and it was LMFAO funny.
July 19th, 2019 — Humor, Satire, Sioux Falls
In a daring attempt to bring back Direct TV coverage to a local TV station, the station has changed it's name to 'DirectTVland'.
"We have always been known as Stormland TV, but there is more to life than just storms and hospital advertising, so in attempt to entice Direct TV back, we felt it was the right thing to do," said GM Kay Hosingjob.
We wondered why Direct TV decided to drop coverage.
Hosingjob simply answered, "Because they are jerks."
We asked a competing TV station why they thought Direct TV dropped them.
"While they are chasing hospitals and storms we concentrate on what is important," said GM Dave Phoodtruck with KFLY TV "like what small town makes the best sliders in South Dakota."
June 25th, 2019 — County Commission, Humor, Minnehaha County, Property Taxes, Satire, SF City Council, Sioux Falls, Taxes
Well, it was bound to happen, with ALL of our local government agencies in Sioux Falls going Bat Sh*t crazy over opt-outs, the name change is no surprise.
"I will admit I was a little surprised and kind of hurt when I found out the name change," local philanthropist Lenny Spamford exclaimed, "I mean just how much does a no state income tax paying billionaire in SD have to give before he gets a town named after him?"
The governor, Donita Trump, didn't seem too bothered by the change either, "I guess we kind of forced it on them, you know, by collecting over 30% of our sales tax revenue from the city and giving them nothing in return. It may not seem fair, well because it isn't. I told you I would do things differently, and I'm delivering on that promise. Talk to you later, I have to get back to trucker hat shopping and hip-hop dance lessons."
The latest to opt-out was the Minnerahrah County Commission today voting 6-0 for an opt-out (and 5 of them are Republicans! The shame!).
"The county, especially Sioux Falls has become the place to commit crimes, it's like it's trendy or something to drive from Freeman, or Menno or even Highmore to commit crimes in our county," said county commissioner Gene Bart, "We really enjoy arresting people here and putting them in the endless cycle of the criminal justice system. Heck, just yesterday we arrested someone for looking at the Arc of Dreams the wrong way, on top of that we even put a guy away for trying to burn the newly sodded grass at the Levitt with a magnifying glass. Lawn crimes, just another mole we are trying to whack! Building collapses, not so much."
Of course nothing gives the Sioux Falls School District more jollies than an opt-out. Superintendent Baron Von Maulher said, "We were getting such a kick out of it, I banned joke books from the IPC. Whenever I see anyone down and out around the offices, I just yell 'OPT-OUT' and the whole place breaks out in laughter. Of course, the finance department does get a little trepidation, because they have to 'count' (wink, wink) the votes. I always tell them they can do that with their hands tied behind their back and blindfolded. Worked in the school bond election."
I asked Baron what the opt-out schedule looked like for the school district over the next 5-10 years.
"Well, since Pierre really doesn't care how much we raise taxes, we figured we would push the envelope a bit," Von Maulher replied, "We are going to try 6-12 opt-outs per year through the board, and if the people whine about having a choice, we will hold an election, but this time there will be only ONE super precinct, and it will be in my office."
The city council is also infamous for raising property taxes. In fact, I don't think a city council has voted down an increase in over 15 years.
City Council Vice Chair, and RS5 self-appointed leader, Ned Greitzert explained it like this, "When someone hands you lemons, you make lemonade, when the state hands us an opportunity to raise the tax rate, we make grenades, uh, I mean lemonade."
Well, that would explain the potholes.
I asked him about all the other numerous increases in fees and taxes the city imposes on the citizens, and couldn't they just take it a little easy?
"Funny you bring that up," replied Greitzert, "The majority of the council, the 'RS5' as we like to call it, or the 'He-Man Steely Hater's Club' is all about positivity and progressive measures to keep our city's high level of quality of life at a maximum, that means if we are going to raise fees on water, sewer and other stuff, we have to keep that tradition of caring  and due diligence with property taxes. Wouldn't it seem odd to you that your water bill went up last year but your property taxes didn't? Where's the consistency there? If you want inconsistency with taxes, just vote Steely for mayor. All she'll do is bankrupt the city while giving taxpayers a break. The next thing you know, we will all be swimming in an outdoor pool in the middle of January."
I didn't have the heart to tell Ned that I didn't know how to swim, especially under ice.
Some question why all the local entities have to constantly raise our tax rates when valuations have had record growth over the past 6 years?
Mayor TenBibleverses' Chief of Staff took a stab at the question, "I call it the candy syndrome, something I kind of started when I worked for that last crook, I mean, mayor and quit ONLY after I was forced to write the largest TIF in city history for the Spamford Sports Complex," said Jericho Speck, "We just started handing out TIFs, tax rebates, excusing tipping fees, ignored environmental laws, built millions in infrastructure for ice cream warehouses and just said, screw it, corporate welfare for whoever wants it. Don't tell my pastor."
I asked, "The Candy Syndrome?"
"Yeah," Speck said "Whatever rich developer in town that needs a handout for NO reason at all, we just give it to them. No questions asked. No proof of economic impact. No proof of job growth, or even good paying jobs. We just make sure the request is signed and we approve it. The city clerk's office handles petitions in a similar same way."
I wondered if this haphazard way of giving tax cuts and tax incentives was driving up everyone else's property taxes.
Speck responded, "What? Are you stupid? Does beer like foam collect at the bottom of Falls Park every Spring for the past 100 thousand years?! You certainly are the poster child for the large percentage of South Dakotans that don't go to college. Ever think about taking up welding? There's a program I could refer you to."
I had more questions, but I had to get back to my call center job, my 8.5 minute break was over.
While this was satire, some of the sh*t is true, mostly everything but the fake names.